Are Democratic Leaders and Presidential Candidates 'Mourning' Qassem Suleimani's Death?
No, they are not.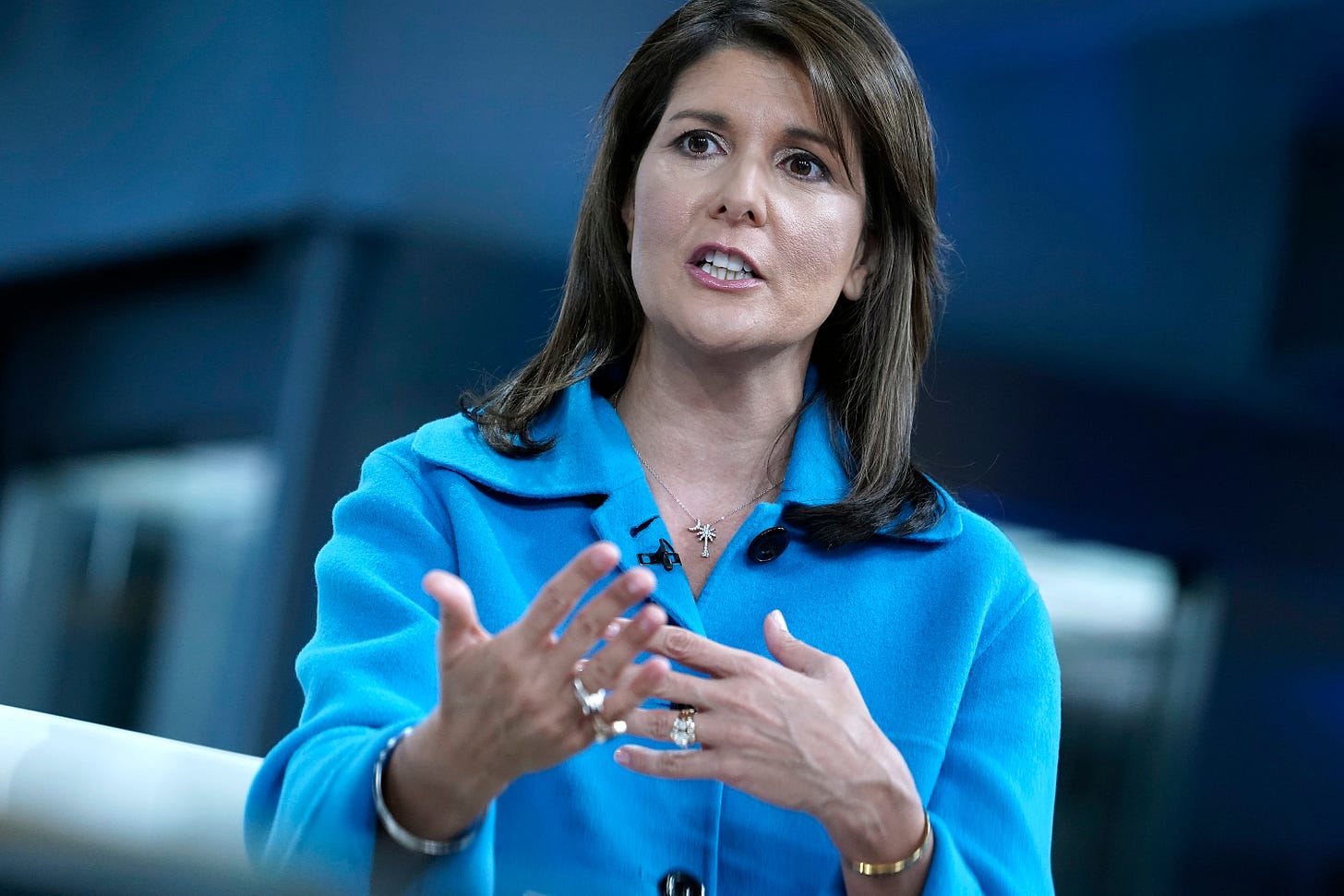 Joining Sean Hannity's Fox News show on Monday night, former U.N. Ambassador and South Carolina Gov. Nikki Haley discussed the response to the killing of Iranian Gen. Qassem Suleimani, saying that "the only ones mourning the loss of Suleimani are our Democrat leadership and Democrat Presidential candidates."
Lest you worry we are taking Haley out of context, she tweeted out the clip herself last night.
Haley went on to say "no one else in the world" was mourning Suleimani "because they knew that this man had evil veins, they knew what he was capable of, and they saw the destruction and the lives lost based from his hands."
So, is it accurate to claim that Democratic leadership and presidential candidates are mourning Suleimani's death?
In our calculation, no. 
Responses have certainly been mixed since President Trump ordered the killing of Suleimani last Thursday—but no prominent Democrats have "mourned" his death in the manner Haley is alleging.
In fact, Joe Biden went out of his way to explicitly point out that "no American will mourn Qassem Soleimani's passing." Before pivoting to questioning the strategic ramifications of such an attack, the former vice president continued: "He deserved to be brought to justice for his crimes against American troops and thousands of innocents throughout the region. He supported terror and sowed chaos."
Pete Buttigieg took a similar path before raising "serious questions" about Trump's decision. "There is no question that Qassem Suleimani was a threat to that safety and security," the former South Bend mayor said. "He masterminded threats and attacks on Americans and our allies, leading to hundreds of deaths."
"Qassem Suleimani was a despicable killer," Tim Kaine said in a statement not unlike many of his Democratic colleagues' in the Senate. "But this drastic escalation of hostilities—waging a military attack on Iraqi soil over the objections of that country and without congressional authorization—will increase the threat to American troops, diplomats, and families in the region."
"Mourning comes in different forms," Haley's office said in a statement provided to The Dispatch. "It doesn't have to be literally crying over the casket like Ayatollah Khamenei. Leading Democrats are aggressively arguing that we would be better off if Qassem Suleimani was still alive today. That is effectively mourning his death."
Haley's office pointed to statements from presidential candidates Elizabeth Warren and Bernie Sanders, as well as Reps. Ilhan Omar and Alexandria Ocasio-Cortez. 
But even Warren and Sanders, who have been the most critical of Trump's decision among Democratic 2020 contenders, have not "mourned" Suleimani. And to the extent that they have expressed any regret over his killing, it's been over the costly repercussions—both in blood and treasure—they believe will follow.
Warren has played some games with her description of Suleimani in an attempt to appease the Democratic Party's left flank. After initially branding him a "murderer," she referred to his killing as the assassination of "a senior foreign military official," before finally admitting on The View Tuesday that "of course" he was a terrorist.
Sanders' initial statement did not mention Suleimani at all, focusing instead on what he views as the catastrophic nature of the Iraq war and fears that Trump's actions could lead to a similar outcome. He later gave a speech calling Trump's "assassination" of Suleimani "a dangerous escalation that brings us closer to another disastrous war in the Middle East." On CNN with Anderson Cooper, Sanders said "[Suleimani] was, as bad as he was, an official of the Iranian government," dubiously going on to compare Trump's killing of the Iranian terrorist to Vladimir Putin's assassination of dissidents within Russia.
Describing Suleimani's killing as an "assassination"—let alone one on par with Putin's murderous regime—is a provocative framing. The United States had designated Suleimani and his Quds Force as terrorists and there are good arguments that he is properly viewed as an enemy combatant. But even so, none of Sanders' or Warren's comments amount to a "mourning" of Suleimani himself.
Ilhan Omar may have come the closest to something that could be considered mourning in her response to a Ted Cruz tweet, but even that would be a stretch.
Again, upset by the potential consequences of the strike, not necessarily the strike itself.
There is a stark difference between questioning the strategy of Suleimani's killing and "mourning" his death, the latter of which no prominent Democrat has done. 
Yet even Haley's expanded definition of "mourning"—in which she claims Democrats are arguing the world would be better with Suleimani still in it—strikes us as unfair. Democrats may argue the killing was a bad policy decision and shouldn't have happened, but even those most critical of Trump's move have framed their arguments around the broader ramifications of the attack—not Suleimani's death—expressing concern the Iranian general's killing will spark a retaliation that could lead to war.
The national security apparatuses of both the Obama and Bush administrations held off on killing Suleimani. For nearly three years, so did the Trump team, which included Haley. Is that because they all thought the Iranian general murdering Americans was a good guy?
Of course not. Haley may believe that some reactions to the Suleimani killing from Democrats were over the top, but her claim that they were "mourning" Suleimani's death is not accurate.
If you have a claim you would like to see us fact check, please send us an email at factcheck@thedispatch.com. If you would like to suggest a correction to this piece or any other Dispatch article, please email corrections@thedispatch.com