Did a British Scientist Retract His Prediction That the U.K. Would Have 500,000 Coronavirus Deaths?
No.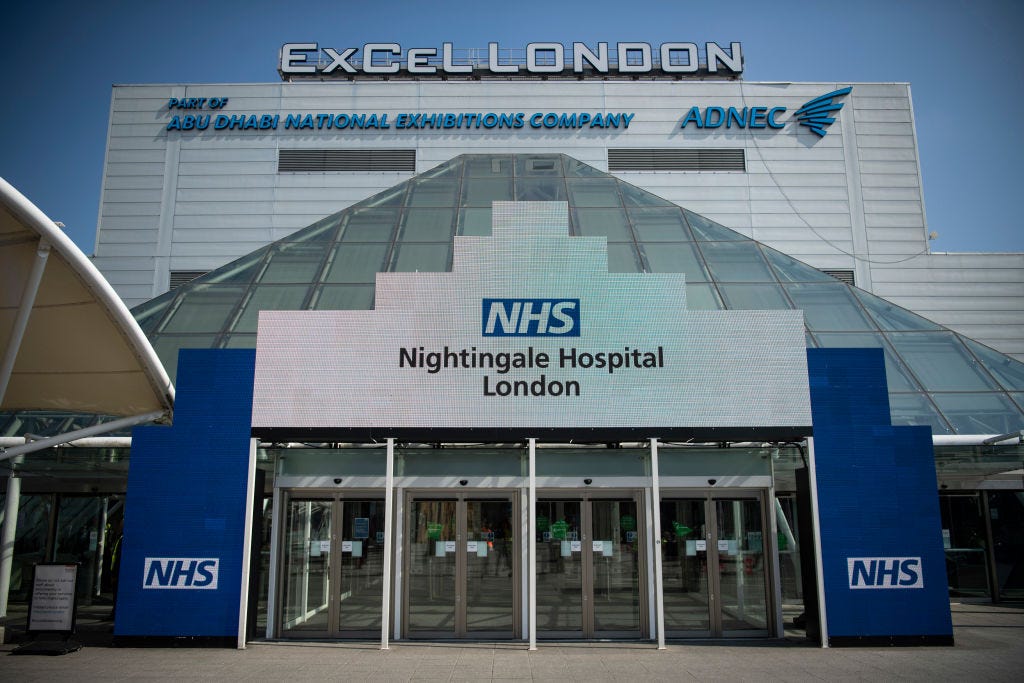 This week, several news stories claimed that a leading scientist in the U.K. who had previously predicted that COVID-19 would result in 500,000 deaths in that country had retracted his prediction and was now saying that there would be fewer than 20,000 deaths. This led many on Twitter, at least, to wonder whether the U.K.'s nationwide lockdown, which Prime Minister Boris Johnson announced on Monday, was based on a panicky prediction by one rogue scientist.
Dr. Neil Ferguson, one of the authors of the Imperial College report on coronavirus, testified before the U.K. Parliament's Science and Technology Select Committee on Thursday. During his testimony he stated: "We are reasonably confident—it's all we can be at the current time—that at a national level [for the United Kingdom], we'll be within capacity" and that ICUs "won't be breached at a national level." In all, Dr. Ferguson testified that he believes coronavirus deaths are not likely to surpass 20,000 in his country.
It is true that Dr. Ferguson's initial predictions that were published in the Imperial College report were much more severe, anticipating about 250,000 coronavirus deaths in the country "even if all patients were able to be treated," though possibly up to 510,000 "in an unmitigated epidemic." 
But was this a retraction? Hardly.  
Dr. Ferguson, in both his testimony and subsequent interviews, made clear that his new projections are due to the very steps the British government adopted as a result of the Imperial College report. 
Until Prime Minister Johnson's announcement of a nationwide lockdown on Monday, the United Kingdom's response to the coronavirus had  largely been one of mitigation, which the Imperial College report summed up as "focus[ed] on slowing but not necessarily stopping epidemic spread – reducing peak healthcare demand while protecting those most at risk of severe disease from infection." The alternative solution, pursued by other countries including South Korea and parts of the United States, is suppression, "which aims to reverse epidemic growth, reducing case numbers to low levels and maintaining that situation indefinitely."
"The strategies differ in whether they aim to reduce the reproduction number, R, to below 1 (suppression) – and thus cause case numbers to decline – or to merely slow spread by reducing R, but not to below 1," the Imperial College report explains. The Imperial College report found that a strategy of mitigation that the U.K. was pursuing at the time the report was issued "would still likely result in hundreds of thousands of deaths and health systems (most notably intensive care units) being overwhelmed many times over." 
It was after this report was published on March 16 that the United Kingdom decided to switch to suppression action, which culminated in the March 24 stay-at-home order, prohibiting those in the United Kingdom from leaving their residences for anything but essential reasons. 
As we would hope, the change to a much more rigorous suppression strategy led to a new prediction on the number of resulting transmissions and deaths. 
Ferguson's belief that the United Kingdom is now looking at 20,000 deaths is, in fact, outlined in the original Imperial College projections, which found that with case isolation, home quarantine, social distancing, and school closures, the U.K. would see 26,000 or fewer coronavirus deaths over the course of two years.  
Dr. Ferguson took to Twitter Thursday evening to clarify his remarks:
Dr. Carl Bergstrom, a professor of theoretical and evolutionary biology at the University of Washington, shared his thoughts on virus modeling and misinformation on Twitter Thursday, offering some salient points to the discussion of Ferguson's comments.
You can watch Dr. Ferguson's full testimony here. 
Photograph of a field hospital in London by Justin Setterfield/Getty Images.
If you have a claim you would like to see us fact check, please send us an email at factcheck@thedispatch.com. If you would like to suggest a correction to this piece or any other Dispatch article, please email corrections@thedispatch.com