Did AOC Tweet About Wanting to Keep the Economy Closed to Hurt Trump?
No.
In a since-deleted viral tweet, Florida congressional candidate Jessi Melton shared a screenshot that appeared to depict a tweet from New York Rep. Alexandria Ocasio-Cortez calling to keep the economy shut down so as to hinder Donald Trump's re-election chances.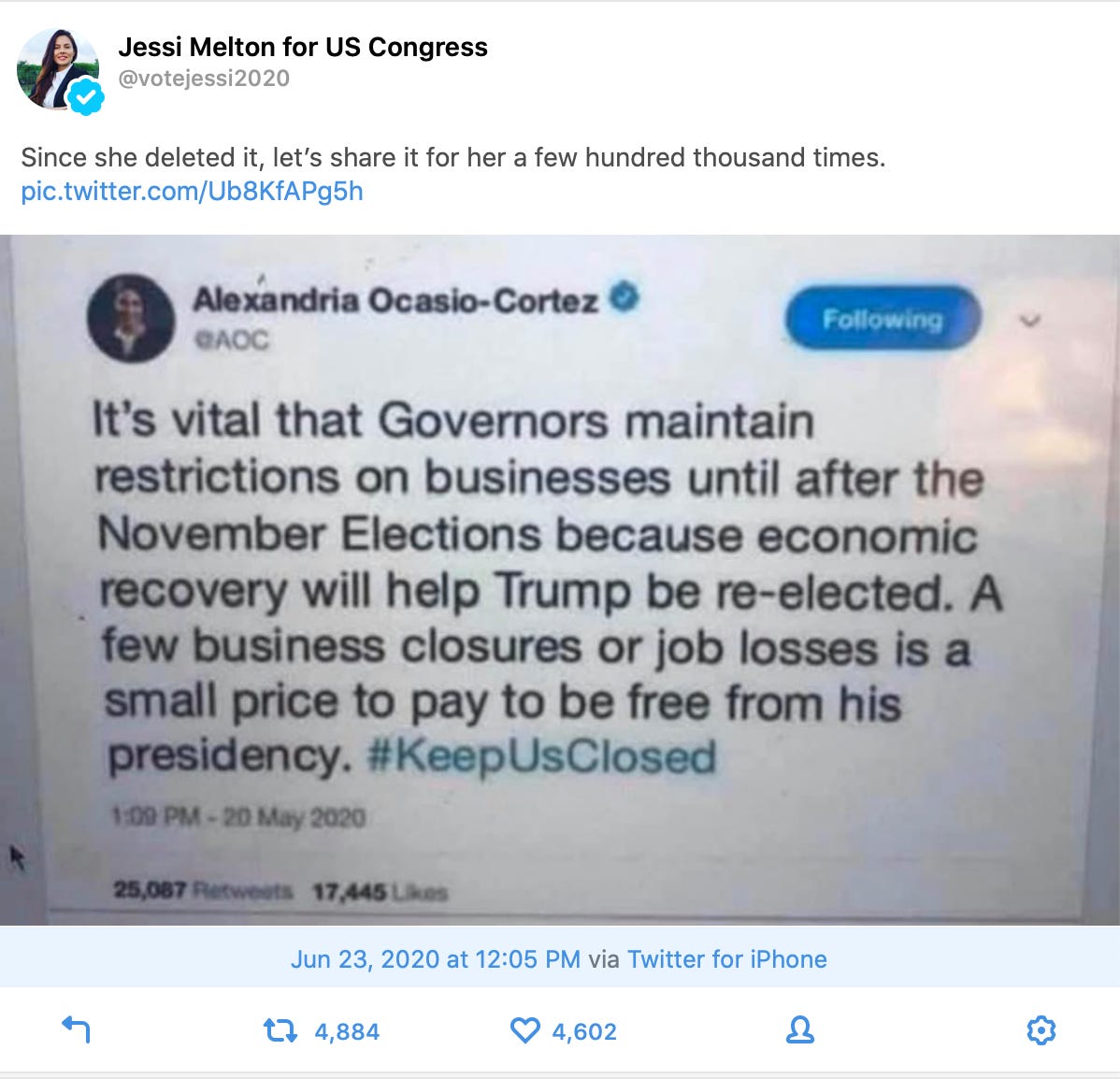 Though she has deleted her original tweet, Melton doubled down, saying, "We don't know for sure if she really tweeted it."
We do, however, know for sure that Alexandria Ocasio-Cortez didn't tweet it. As a popular political figure, Ocasio-Cortez's social media pages are frequently saved in the internet archive the Wayback Machine. Her Twitter profile was archived on May 21, and does not show the tweet. Additionally, ProPublica maintains a database that archives deleted tweets from politicians. The alleged tweet from Ocasio-Cortez does not appear on her page in the database.
Melton's campaign did not respond to a request for comment.
If you have a claim you would like to see us fact check, please send us an email at factcheck@thedispatch.com. If you would like to suggest a correction to this piece or any other Dispatch article, please email corrections@thedispatch.com.