Did Bill de Blasio Cancel the Annual Tribute in Light?
No, and after public outcry, the event has been restored with extra protections for workers.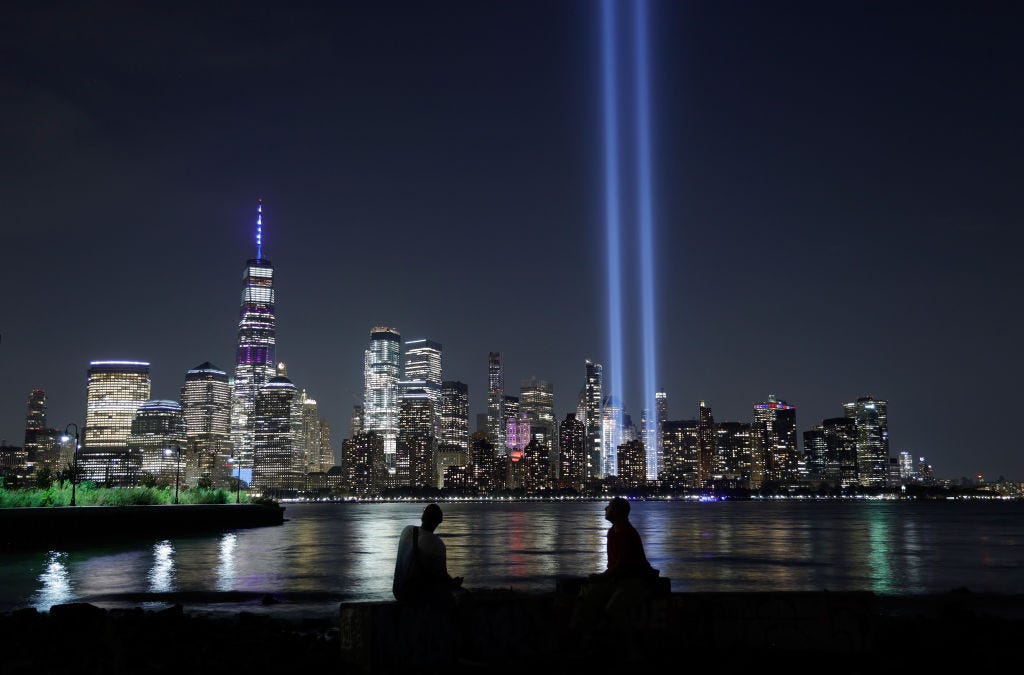 Following the cancellation of the annual Tribute in Light that honors the victims of 9/11, claims that New York City Mayor Bill de Blasio was to blame went viral. 
The Tribute of Light is a public art installation that sends twin columns of light into the air the night of September 11. It has been put on each year since 2002 by the National September 11 Memorial & Museum. The tribute was initially canceled "after concluding the health risks during the pandemic were far too great for the large crew [that sets up and takes down the lights]," a museum spokesman told the New York Times in a statement. The crew consists of about 40 stagehands who have to work in close proximity to one another for more than a week in order to prepare the tribute. This decision was made by museum leadership, which, as a private corporation, does not include the city or state government. Mitch Schwartz, de Blasio's deputy press secretary, said that the mayor's office "offered the Memorial support in multiple ways but they made that decision [to cancel the Tribute in Light] on their own."
Following the public outcry over the cancellation, the museum gained the financial support necessary to provide the additional protection necessary for the crew and decided to hold the Tribute in Light as originally planned. De Blasio, however, was not involved in this decision, nor was he involved in the decision to cancel it in the first place.
If you have a claim you would like to see us fact check, please send us an email at factcheck@thedispatch.com. If you would like to suggest a correction to this piece or any other Dispatch article, please email corrections@thedispatch.com.
Photograph by Gary Hershorn/Getty Images.