Did CBS Conflate a Latinos for Trump Rally With a Biden Event?
Let's go to the videotape.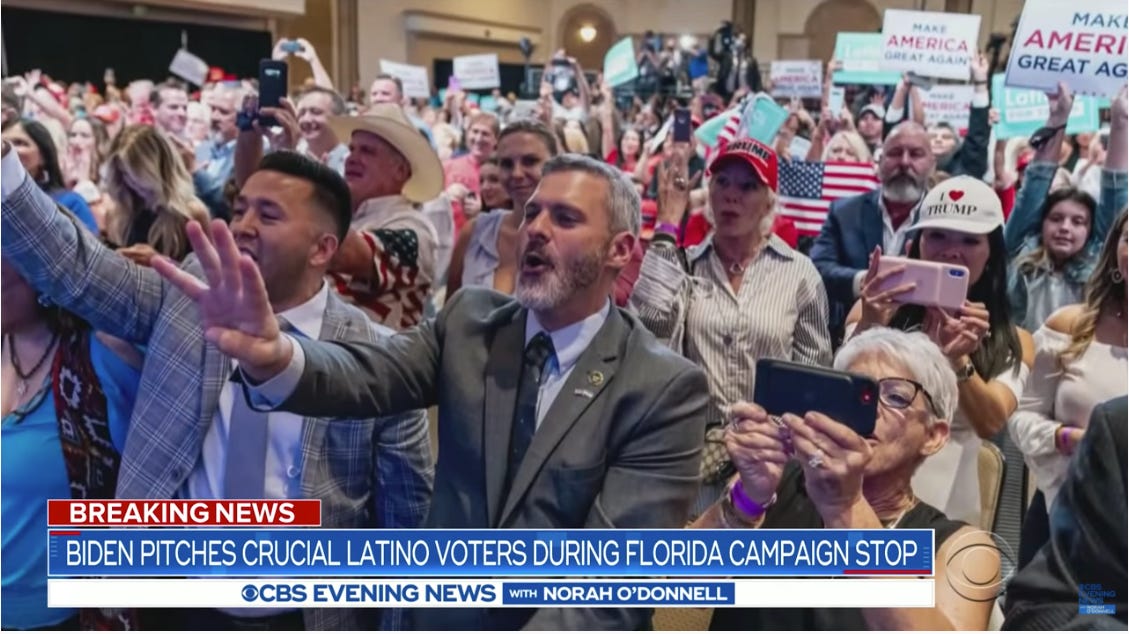 A viral tweet claims that CBS portrayed a photo from a Latinos for Trump event in Phoenix, Arizona, as being from a Biden event. 
The claim was repeated by conspiracy theory website Gateway Pundit in an article that went viral on Facebook.
While the larger story being covered by the CBS segment was about Biden courting Latino voters, the anchors were discussing Trump's successful appeals to conservative Latinos at the moment that the screenshot was taken. As the images from the Latinos for Trump event flashed across the screen, the announcer stated: "the president has cut into Biden's advantage by wooing conservative Latinos with ominous warnings about a Biden presidency."
When watching the news segment, instead of relying on one still image to pass judgement, it is clear that CBS was not attempting to pass off the picture as being from a Biden event. 
If you have a claim you would like to see us fact check, please send us an email at factcheck@thedispatch.com. If you would like to suggest a correction to this piece or any other Dispatch article, please email corrections@thedispatch.com.
This fact check is available at IFCN's 2020 U.S. Elections FactChat #Chatbot on WhatsApp. Click here, for more.