Did Chris Wallace Vacation with Jeffrey Epstein?
No.
Following last week's presidential debate, images started going viral on social media purporting to show debate moderator and Fox News host Chris Wallace on vacation with Jeffrey Epstein, evidence, according to some social media users, of Wallace's "bias" against Trump.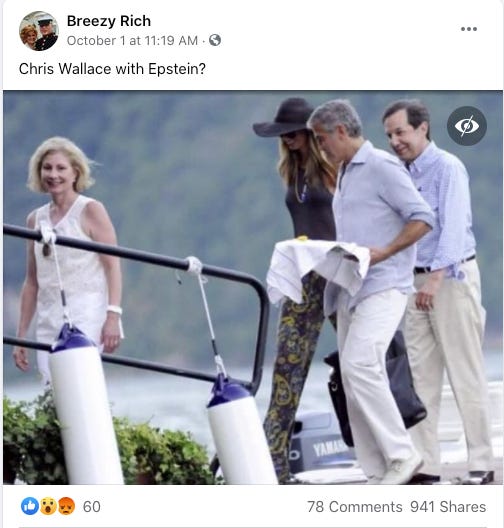 The images do not, in fact, depict Wallace and Epstein: They're from Wallace's well-documented trip to actor George Clooney's vacation home in 2012. The pictures show Wallace with Clooney—Jeffrey Epstein is nowhere to be found—and higher-quality versions of the pictures, as well as other pictures from the trip, can be seen here and here.

If you have a claim you would like to see us fact check, please send us an email at factcheck@thedispatch.com. If you would like to suggest a correction to this piece or any other Dispatch article, please email corrections@thedispatch.com.
This fact check is available at IFCN's 2020 U.S. Elections FactChat #Chatbot on WhatsApp. Click here for more.