Did Devin Nunes Misrepresent His Own Comments About Eating Out?
The California Republican claimed he was recommending drive-thru or takeout when he said 'it's a great time to go out' on Sunday.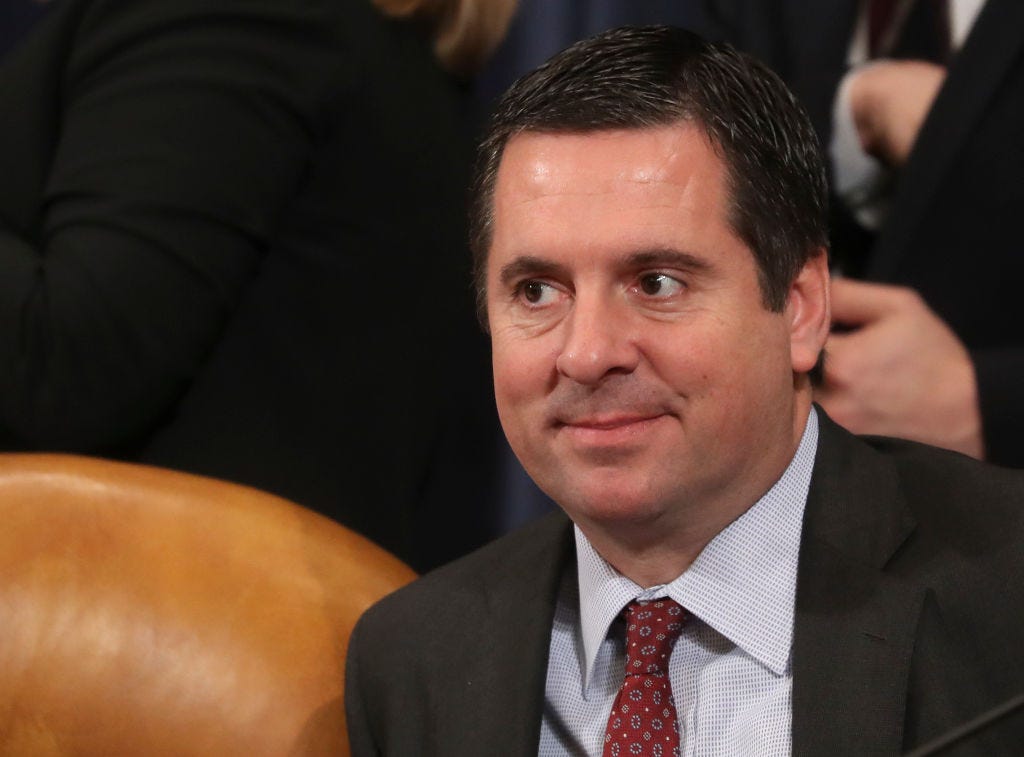 In an appearance on Sean Hannity's Fox News show Monday night, Rep. Devin Nunes attempted to claim that earlier comments of his about the coronavirus, in which he encouraged people to go out to eat, had been distorted.
"What I was saying is you have empty restaurants, you can go through the drive-thru or do take-out. It's a great place to go," said Rep. Nunes.
This does not align with what he said while on Fox News' Sunday Morning Futures, with Maria Bartiromo:
"If you're healthy, you and your family, it's a great time to go out and go to a local restaurant, likely you can get in easy. Let's not hurt the working people in this country that are relying on wages and tips to keep their small business going. Don't run to the grocery store and buy $4,000 of food, go to your local pub."
Takeout and drive-thru were never suggested as options in Rep. Nunes' comments, and the language he used suggests actually going inside the restaurant for a sit-down meal. Several of his arguments for going to local restaurants indicate he meant to advise people to eat out -- noting it would be "likely you can get in easy," urging tipping, and encouraging folks to bring their families. (You don't need to "get in" at all if you're going for takeout; some people tip on takeout but the frequency and amount of tipping diminish; and, there's no reason to bring the family to pick up food to go.)
Health experts say the best way to slow the spread of coronavirus is through social distancing, and the White House released new guidelines on Monday encouraging people to avoid gatherings of more than 10 people and going to public places like restaurants.
It is a good thing that Rep. Nunes is now offering guidance that corresponds with advice given by public health professionals, but his suggestion that he was always referring to drive-thru and takeout is inaccurate. 
Photograph of Devin Nunes by Mark Wilson/Getty Images.
If you have a claim you would like to see us fact check, please send us an email at factcheck@thedispatch.com. If you would like to suggest a correction to this piece or any other Dispatch article, please email corrections@thedispatch.com