Did Donald Trump and Colin Kaepernick Have a Twitter Spat?
Beware satire, folks.
A viral post from popular Facebook page NFL Memes purportedly showing a Twitter interaction between President Donald Trump and Colin Kaepernick left Facebook users on both sides of the aisle confused over if the tweets were real.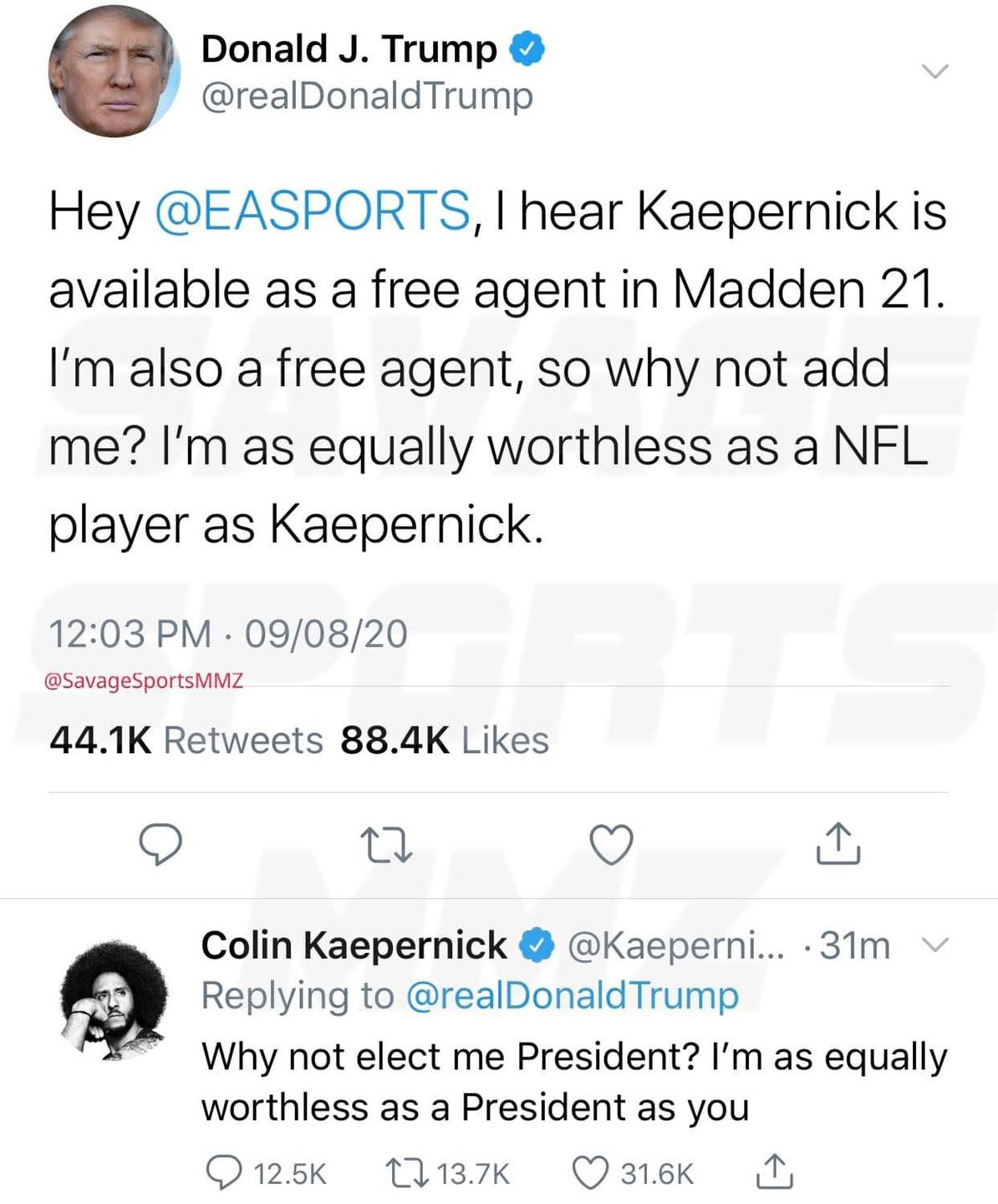 Facebook users criticized Trump and Kaepernick in the post's comments. Their concerns, however, are unwarranted: The interaction never took place. Looking through both Trump's and Kaepernick's Twitter profiles shows that neither shared the tweets in question on September 8, 2020, when they supposedly occurred. Kaepernick has not tweeted since August 14. An archive of Trump's tweets shows that it isn't among his deleted tweets either.
While some didn't realize it, the image in question is satire—even bearing the watermark of "@SavageSportsMMZ," a sports meme account specializing in "Satire, sarcasm, and parody memes." "Don't take any of this seriously," SavageSportsMMZ's Facebook bio warns. Good advice in this case. 
If you have a claim you would like to see us fact check, please send us an email at factcheck@thedispatch.com. If you would like to suggest a correction to this piece or any other Dispatch article, please email corrections@thedispatch.com.
This fact check is available at IFCN's 2020 U.S. Elections FactChat #Chatbot on WhatsApp. Click here, for more.