Did Donald Trump Mock 'I Can't Breathe'?
The incident in question dates to February. So, no.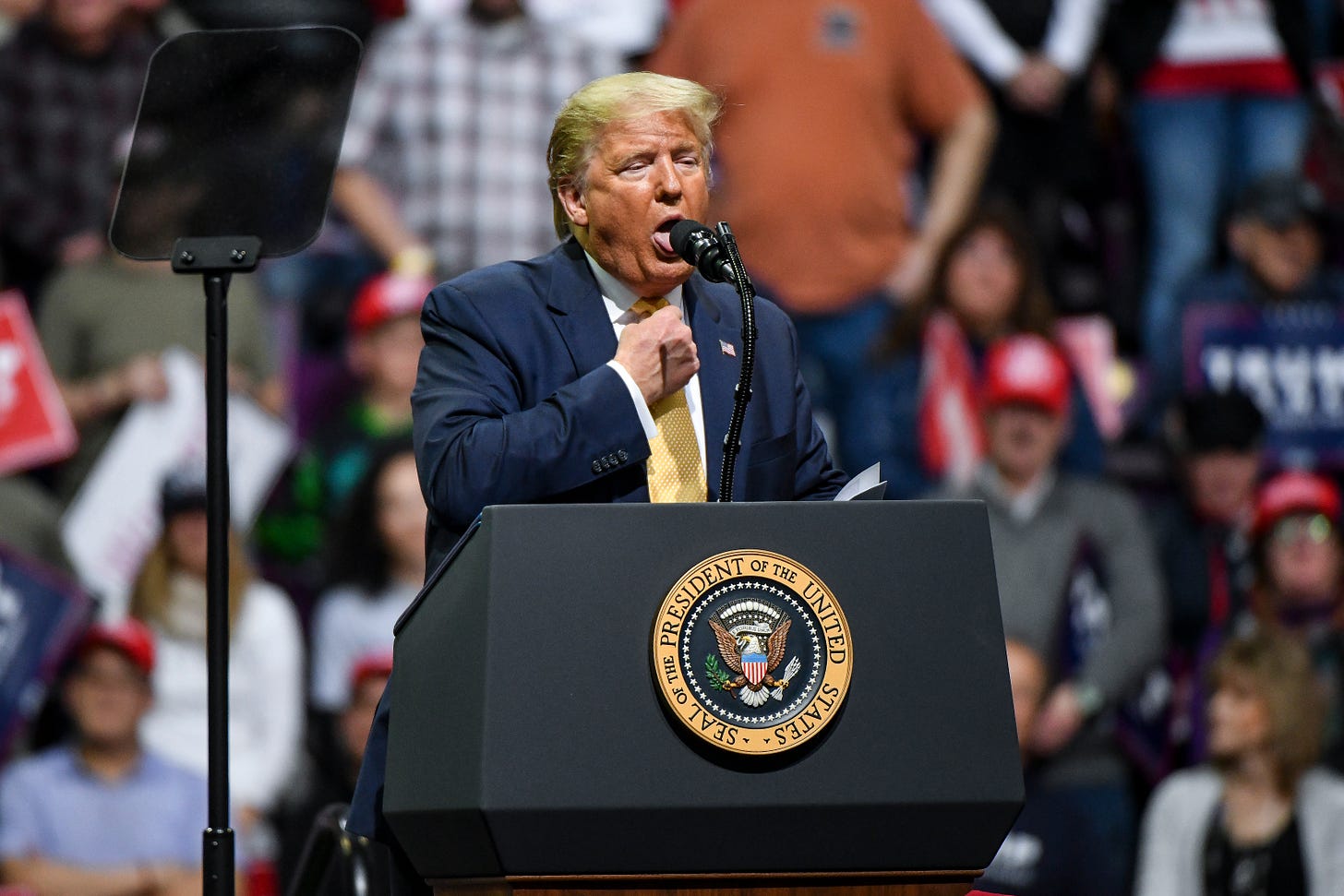 On Saturday, former chair of the super-PAC Democratic Coalition Jon Cooper claimed that Trump was mocking "I can't breathe," a rallying cry of protesters of police brutality based on some of the last words of George Floyd and Eric Garner before him. Cooper's now-deleted tweet featured a video of Trump at a rally pretending to gasp for breath and crying "I can't breathe."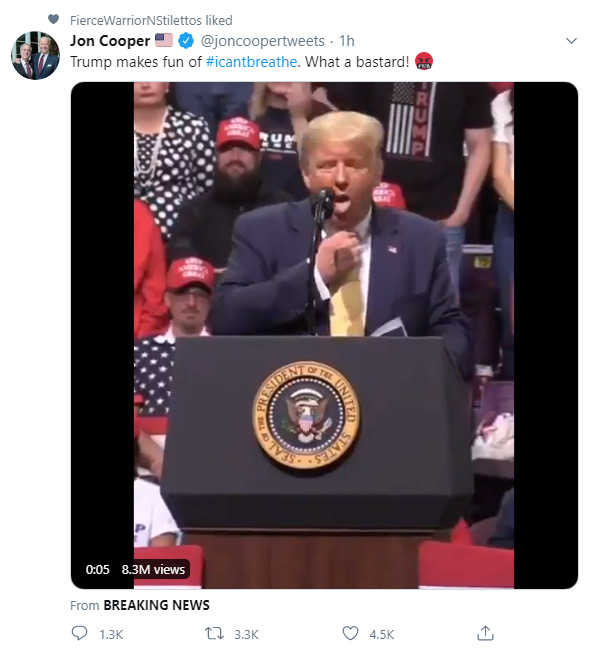 Trump has not held a rally since early March, when he canceled public gatherings for his campaign due to concerns about coronavirus. The video in question comes, in fact, from a February 20 rally held in Colorado Springs. During the rally, Trump mocked former New York City Mayor Michael Bloomberg for his performance at a recent Democratic debate, saying that Bloomberg "choked." Trump then pretended to be Bloomberg "choking" on-stage.
The video of Trump saying "I can't breathe" was filmed well before the current protests and was mocking Bloomberg, not, as Cooper claimed, Floyd or any protesters.
If you have a claim you would like to see us fact check, please send us an email at factcheck@thedispatch.com. If you would like to suggest a correction to this piece or any other Dispatch article, please email corrections@thedispatch.com.
Photograph of Donald Trump at a February 20 rally mocking Michael Bloomberg by Michael Ciaglo/Getty Images.