Did Jeffrey Goldberg 'Confess' That His Atlantic Article About Trump Could Be False?
No.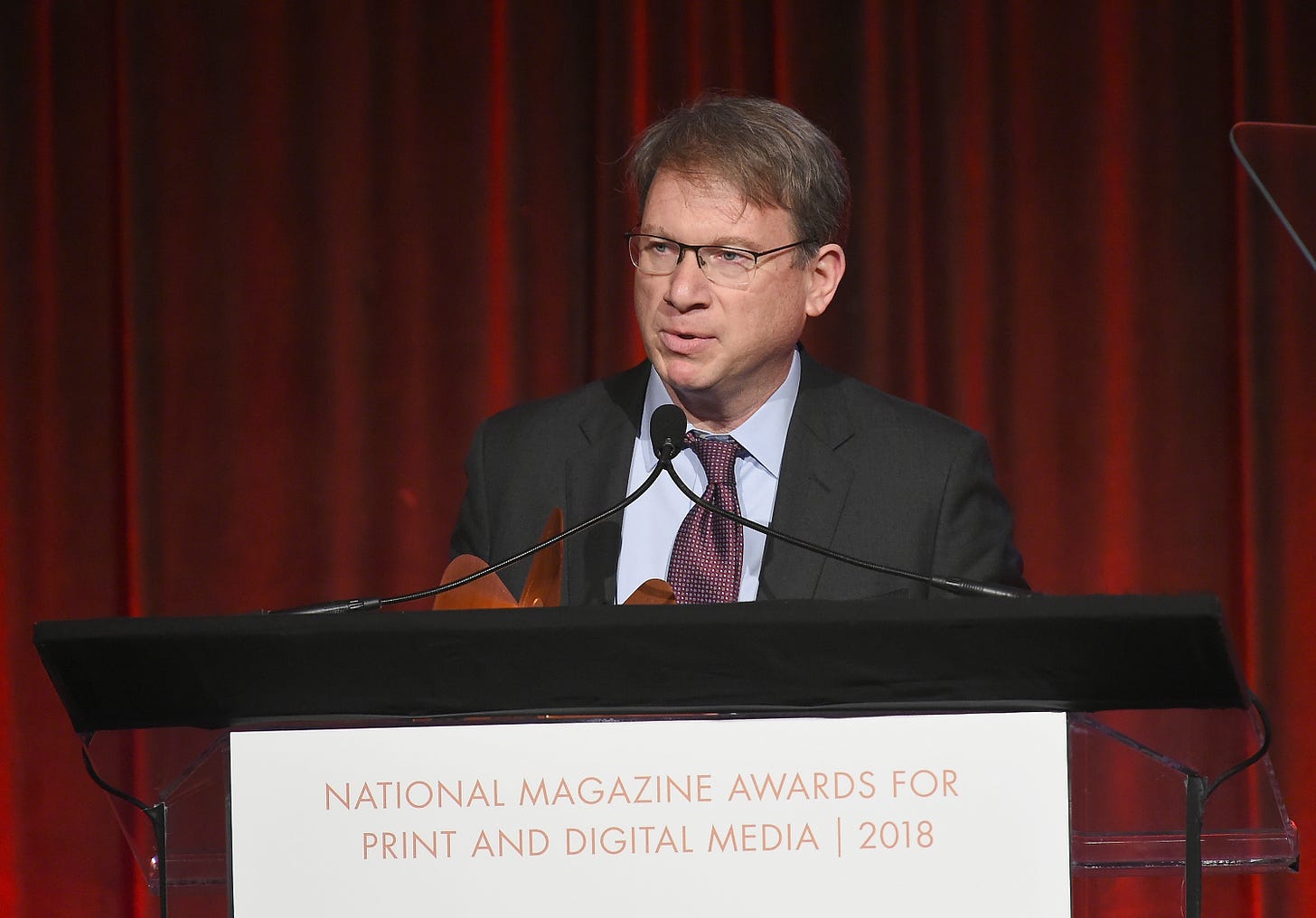 In response to this fact check, The Political Insider updated its article clarifying that by "central claim," it was referring to the question around whether President Trump's trip to the Aisne-Marne American Cemetery was canceled for weather or the president's unwillingness to go, not the Atlantic's reporting of Trump's alleged comments about U.S. veterans.
A viral article from website The Political Insider, claimed that "Jeffrey Goldberg, Editor-in-Chief for The Atlantic, confessed that the central claim in his publication's reprehensible hit piece on the President could very well be false." Posts sharing the article have been viewed nearly 4 million times since it was first published on September 8, having been shared by Rush Limbaugh and thousands of others.
The Atlantic article referred to is the piece published earlier this month in which Jeffrey Goldberg reported that anonymous sources told him President Donald Trump called the World War I soldiers buried in Aisne-Marne American Cemetery "losers" and "suckers," and that the president canceled his scheduled trip to the cemetery out of concerns that the weather would ruin his hair.  
The Political Insider piece uses an interview Goldberg did with CNN on September 4 as the basis for its claim that he admitted the Atlantic article could be false. "John Bolton in his tell-all book, which was no love letter to President Trump, had a very different version [of why Trump canceled his trip to Aisne-Marne American Cemetery]," noted CNN anchor Alisyn Camerota. In his book, Bolton wrote that the crew of Marine One said the poor weather made it unlikely a helicopter could be flown to the cemetery and that a motorcade drive would have taken between 90 and 120 minutes, which was too great a security risk. When asked about this presentation of events, the Political Insider article correctly notes that Goldberg stated, "I'm sure all of those things are true," but fails to mention that Goldberg went on to say that Bolton's account did not contradict what his sources told him. His quote in its entirety reads:
"My response is: I'm sure all of those things are true. I've heard from people in the Pentagon who, Marines, who are a bit insulted that the idea that the Marines couldn't fly a helicopter in the rain. But the larger point is, is that Donald Trump expressed directly to senior aides his lack of desire to go to the cemetery and not to risk 90 minutes in traffic because he doesn't understand why one would go pay that level of respect to fallen American soldiers."
Goldberg did not "admi[t] that his four, off-the-record, anonymous sources may not have been correct and that the visit was indeed called off due to weather" as the Political Insider piece claimed, and, in fact, doubled down on the reliability of his sources. Goldberg opened the interview by saying, "I stand by my reporting, I have multiple sources telling me this is what happened, and so I stand by it." He later told the CNN hosts: "I decided that I felt I knew this information well enough from high enough sources and multiple sources that I thought we should put it out."
With Goldberg's comments placed within their full context it is clear that he was not attempting to walk back his reporting, nor did he "confess" his reporting could be false. 
If you have a claim you would like to see us fact check, please send us an email at factcheck@thedispatch.com. If you would like to suggest a correction to this piece or any other Dispatch article, please email corrections@thedispatch.com.
This fact check is available at IFCN's 2020 U.S. Elections FactChat #Chatbot on WhatsApp. Click here, for more.
Photo by Ben Gabbe/Getty Images for the Association of Magazine Media.
Correction, September 15: The photo that initially accompanied this article did not feature Jeffrey Goldberg.