Did Joe Biden Have a Nearly Empty 'Rally'?
No.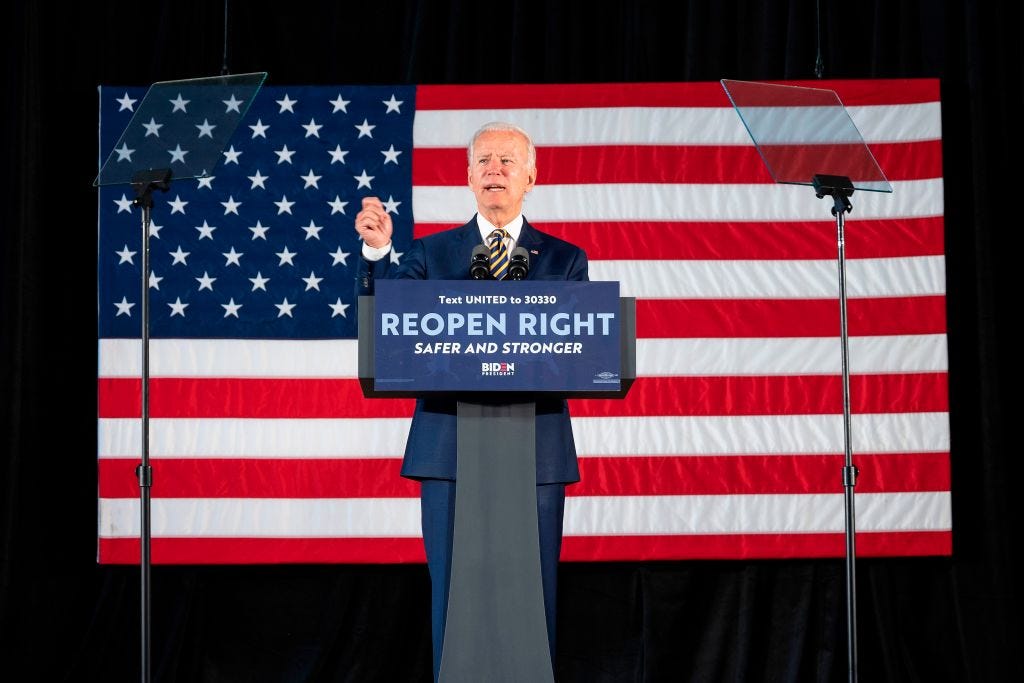 On Friday, President Trump tweeted a picture of a largely empty room he said was from the latest Joe Biden campaign rally:
The image is from a Biden campaign event held on June 17 in Darby, Pennsylvania. New York Times reporter Lisa Lerer attended the event, and wrote about the precautions taken at Biden's campaign stop. The event was not a "rally" as Trump claimed—it was closed off to the public, with Biden delivering his address to a small audience of individuals picked by his campaign. Those in attendance included local business leaders, elected officials, and reporters, all of whom were placed in socially distanced seats.
Biden has not held a rally since March, when his campaign suspended events because of concerns about the coronavirus pandemic; instead holding virtual rallies, roundtable discussions, and other small events.
Neither the Trump nor Biden campaign responded to a request for comment.
Photograph by Jim Watson/AFP/Getty Images.