Did Joe Biden Throw a Rally But No One Showed Up?
The Biden campaign is not doing large-scale in-person events.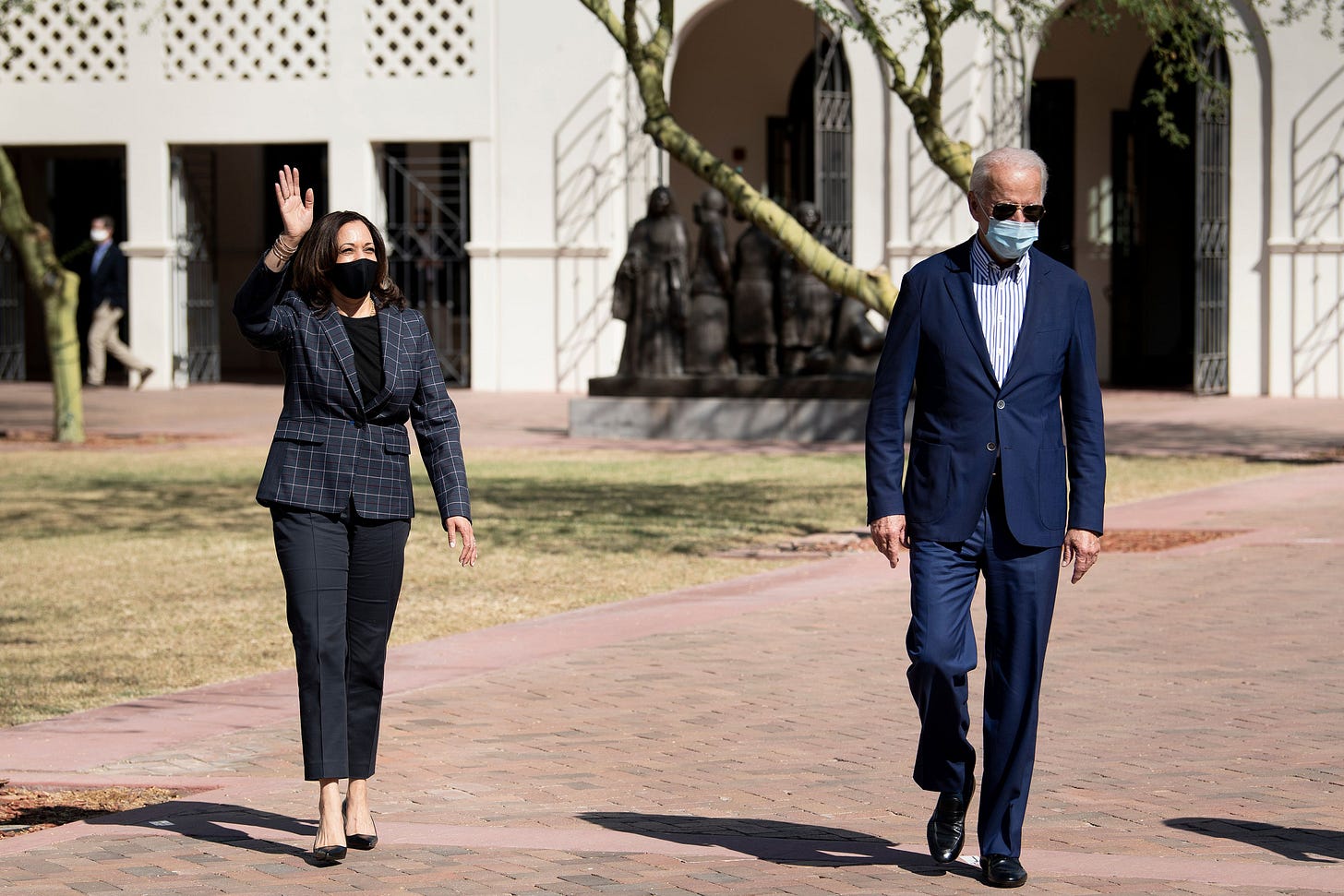 A viral Facebook post makes misleading claims about Joe Biden and Kamala Harris's joint campaign visit to Phoenix, Arizona on October 8, where the two candidates met with tribal leaders at the Heard Museum.
The post reads as follows: 
"Embarrassing: Biden-Harris Held Arizona Rally, According to Media, No One Showed"
According to Nicole Garcia, from Fox 10's NewsNOW, who was reporting outside of the Heard Museum that day, the event did not have "a lot of fanfare," and was not a "typical presidential campaign event."
Garcia notes that she was told by Biden staffers that the campaign intentionally kept the details about the visit private.
"They want to keep the crowds to a minimum," said Garcia. "They realize we are in a pandemic and they don't want a crowd of more than 50 people at any of their events."
While President Trump has continued to hold large, in-person campaign rallies, the Biden campaign has not held in-person campaign events for several months because of the pandemic.
A few days after Biden and Harris's Phoenix appearance, Eric Trump tweeted an altered clip of the local FOX10 NewsNOW segment, which left out a key part of the video in which Garcia explains that the Biden campaign intentionally wanted to keep the crowd to a minimum due to the pandemic. 
While it's true that there was not a crowd at Biden and Harris's campaign event, the Facebook post incorrectly describes it as a "rally" and ignores the fact that the Biden campaign is not conducting that kind of event. 
If you have a claim you would like to see us fact check, please send us an email at factcheck@thedispatch.com. If you would like to suggest a correction to this piece or any other Dispatch article, please email corrections@thedispatch.com.
This fact check is available at IFCN's 2020 U.S. Elections FactChat #Chatbot on WhatsApp. Click here for more.
Photograph by Brendan Smialowski/AFP/Getty Images.