Did Joe Biden Tout 'Our European Culture' at a Rally?
No, he did not.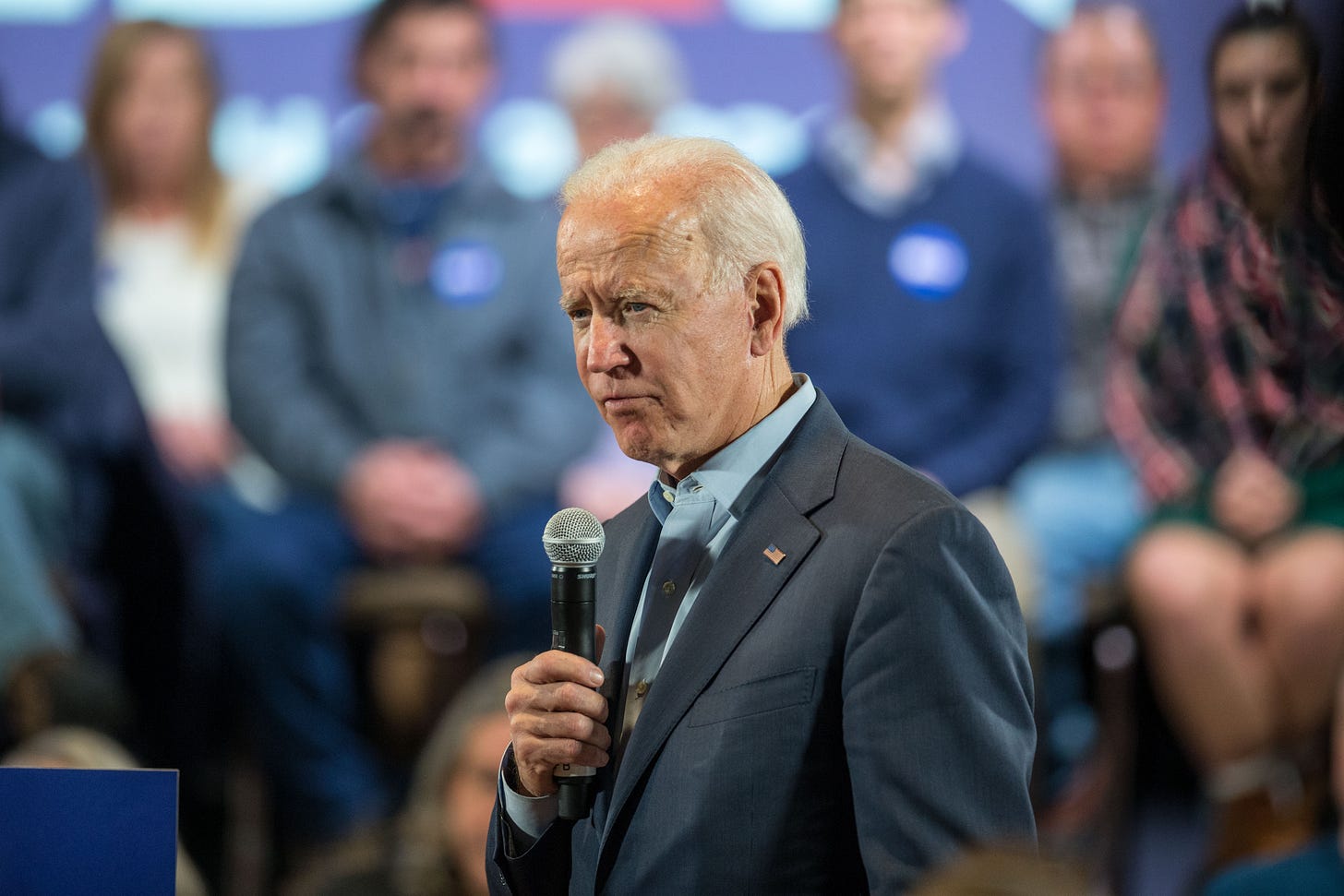 A video clip made the rounds on Twitter last week that appeared to depict Joe Biden sharing white nationalist sentiments with a Derry, New Hampshire, audience on December 30. "Our culture, it's not imported from some African nation or some Asian nation," Biden said in the snippet, which now has thousands of retweets and favorites. "It's our English, jurisprudential culture, our European culture."
Such a statement might appear odd coming from Biden, who maintains the largest share of support from black voters in the Democratic primary field. The animus expressed would seem more at home on an alt-right message board than the lips of the vice president to the nation's first black president.
As it turns out, Biden's words were taken dramatically out of context. Although the 19-second video itself was not altered to change what the former vice president was saying, it was edited to exclude key context just prior to and after his remarks, and the accompanying caption—"Biden proclaims the 'European' identity of America: 'Our culture is not imported from some African nation'"—is highly misleading.
In actuality, Biden was touting his efforts as part of the Obama administration to reform Title IX in way that, he believes, better confronts the scourge of domestic violence and sexual assault, which he argues is a cultural problem that dates back to lax enforcement under English common law. 
Just before the aforementioned clip begins, Biden says, in his traditional rustic manner, "Folks, this is about changing the culture." And immediately after, "that says it [domestic violence and sexual assault] is all right."
Biden addressed the controversy at a campaign stop in Iowa after the clip went viral: "They turned it around to make it sound like that—and by the way, the title of the article, it says, the  Washington Post says, 'A Deceptively Edited Video of Joe Biden Signals What is Coming'—and that is, a whole bunch of lies," Biden told the crowd. "Whomever the nominee is of the Democratic Party is going to have a plethora of lies told about him or her, and misrepresentations."
ABC News broadcast Biden's Monday New Hampshire rally on Facebook Live, and a Twitter user named @mooncult, who appears to support Bernie Sanders, Elizabeth Warren, and Andrew Yang, trimmed the video stream to remove all context and pumped it out to the account's 12,500 followers. It quickly took off among those opposed to Biden's candidacy, and some in the media reflexively shared it before the truth became apparent.
Both the @mooncult account and Twitter itself have refused to take down the tweet. The 2020 campaign thus far has been dictated in part by a series of fast-spreading internet moments. This ambiguously cropped video is unlikely to be the last of its kind.
Photograph of Joe Biden speaking during a campaign event on December 30, 2019, in Derry, New Hampshir by Scott Eisen/Getty Images.
If you have a claim you would like to see us fact check, please send us an email at factcheck@thedispatch.com. If you would like to suggest a correction to this piece or any other Dispatch article, please email corrections@thedispatch.com