Did Kamala Harris Frame and Prosecute a Man for Murder?
No. The man won a civil suit after his conviction was overturned, but Harris did not try his case and was not named in his lawsuit.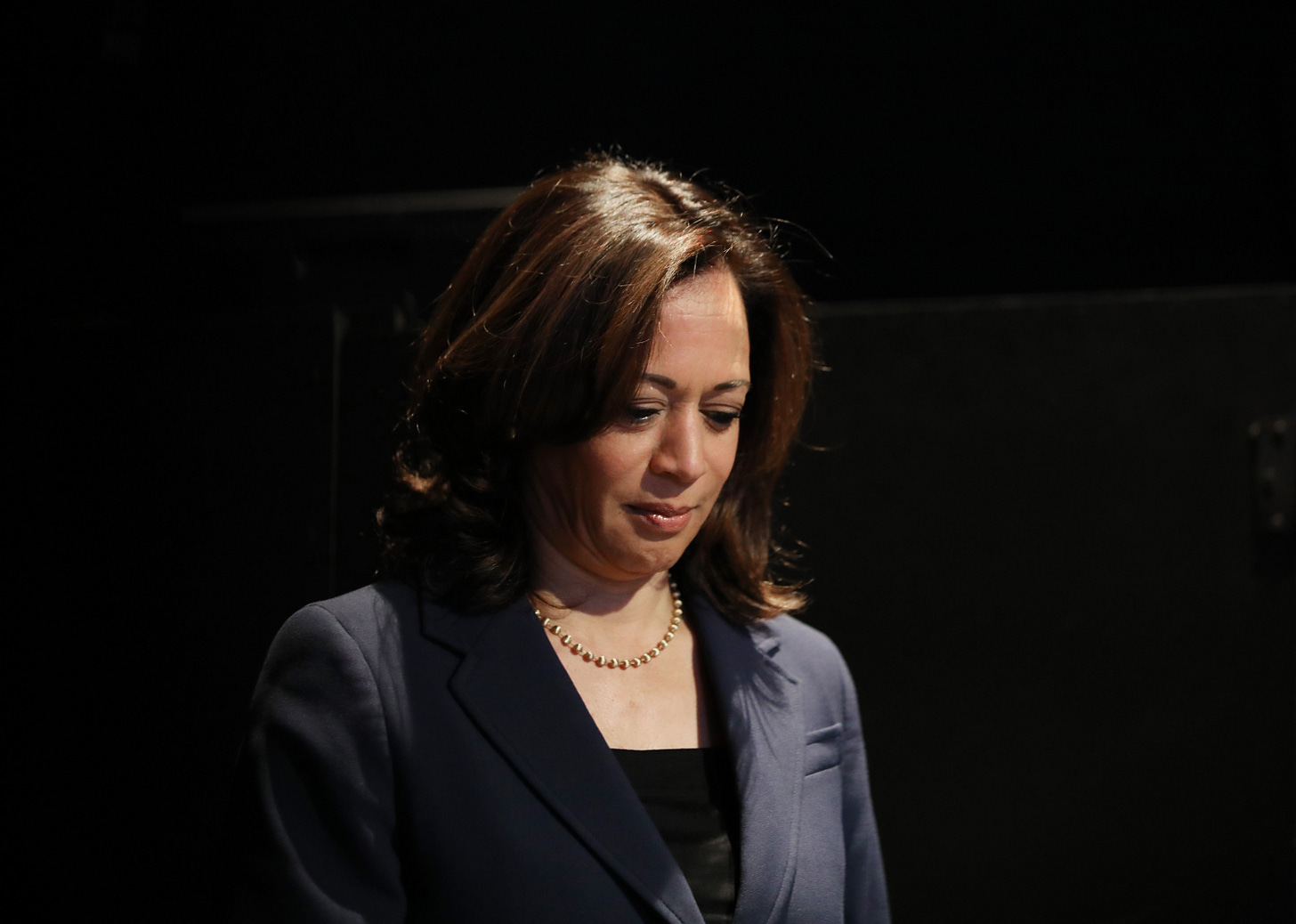 A viral Instagram post claims that an appellate court found that presumptive Democratic vice presidential candidate Kamala Harris "took part in framing and prosecuting a man named Jamal Trulove for a murder he didn't commit." The post also states that Harris "paid the key witness over $60,000 in housing and relocation benefits for testifying against Jamal." 
If she is willing to sacrifice an innocent man's life for political gain what will she be willing to do as vice president? A vote for Biden/Harris is not a vote for progressive causes or reform, its a vote for continuing the police state and failed drug war!
#PoliceThePolice3
#PTP
#KamalaHarris
#joebiden
💭✊✊🏼✊🏽✊🏾✊🏿💭
Join Us:
@policethepolice_official
💭
#PoliceThePolice
💭
LIKE our Facebook page & our Minds account
Visit our website for more News and Information.
💭
Link in Bio...
💭
www.TheFreeThoughtProject.com
The claims include some actual facts of the case, but do so with misleading framing. In 2008 Jamal Trulove was arrested in San Fransisco for the 2007 murder of Seu Kuka. He was convicted in 2010 and sentenced to 50 years. Both Trulove's arrest and conviction occurred during Harris' tenure as district attorney of San Francisco, though the case was prosecuted by one of her deputies. Harris did speak publicly about the case, which was tried shortly before her run for California attorney general. Trulove told Vice in a recent interview that Harris was present at both his verdict and sentencing hearings. An appeals court overturned Trulove's conviction four years later, finding that the prosecution had likely prejudiced the jury by telling them that its key witness had faced threats, a claim that was never backed up with evidence. A retrial was ordered, and in 2015 Trulove was found innocent. 
It wasn't until Trulove filed a civil suit that any court found Trulove was framed, and Harris was not named in the suit. He filed a suit for damages against the police involved in his case, and a federal jury determined the two lead homicide inspectors on the case were at fault. Trulove was awarded a $10 million settlement plus legal fees, which San Francisco's Board of Supervisors approved in 2019, after the jury unanimously found that the inspectors fabricated evidence and left out key information that would have hurt the prosecution's case. Though her office may have benefited from it, Harris was not named in Trulove's suit, and there is no evidence that Harris was directly involved in Trulove's framing. 
The claim that Harris paid the key witness is a misrepresentation as well: Priscilla Lualemaga, an eyewitness to the murder, was placed in witness protection along with her family, and received "$875 per month for meals, and between $1,350 and $2,500 per month for lodging and storage fees." It's unclear how long these benefits lasted based on available public documents, but the complaint Trulove filed in his civil case claims  Lualemaga received more than $60,000, a number cited also by The Appeal, a project of the Justice Collaborative, which reported that those benefits ended up totaling $62,999 and were doled out from June 1, 2009 to April 30, 2011.
While the post gets some elements of the Trulove case correct, its presentation of Lualemaga's witness protection costs is misleading. It is also inaccurate to say that Harris was implicated in Trulove's framing by an appellate court.
If you have a claim you would like to see us fact check, please send us an email at factcheck@thedispatch.com. If you would like to suggest a correction to this piece or any other Dispatch article, please email corrections@thedispatch.com.
This fact check is available at IFCN's 2020 U.S. Elections FactChat #Chatbot on WhatsApp. Click here, for more.
Photograph by Mario Tama/Getty Images.