Did Kayleigh McEnany Diminish AOC's Status as a Congresswoman?
No.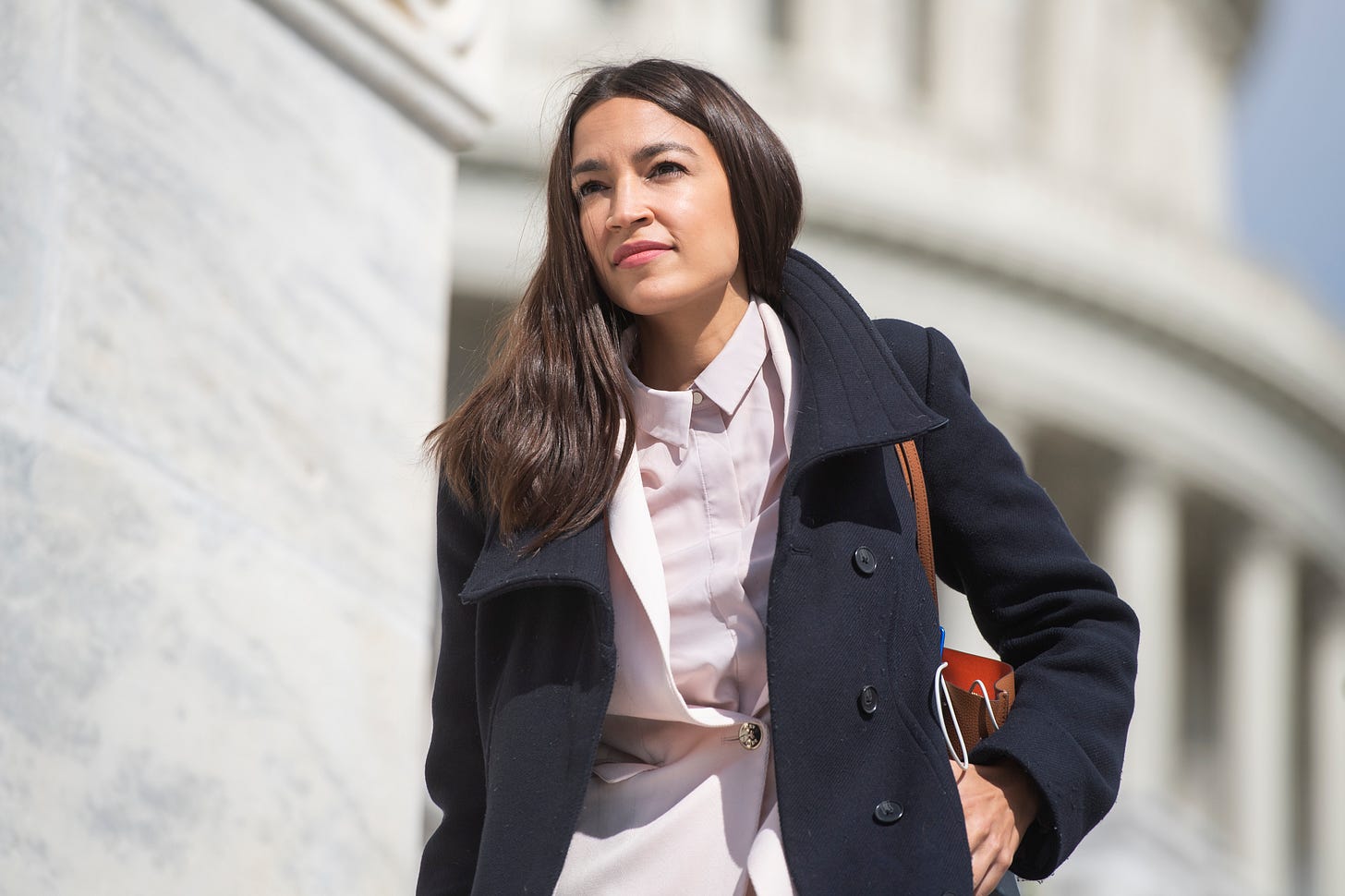 On Monday, Rep. Alexandria Ocasio-Cortez claimed that White House Press Secretary Kayleigh McEnany diminished her accomplishments by not referring to her as a congresswoman but a "Biden adviser."
The comment from McEnany came during a press briefing on June 8. McEnany was asked about the "growing movement to either defund or dismantle police forces across the country" and responded:
"Yeah, it's a really good question. The President is appalled by the Defund the Police movement. The fact that you have sitting congresswomen wanting to defund the police — notably Rashida Tlaib; notably Biden adviser AOC, Alexandria Ocasio-Cortez; former Clinton and Eric Holder spokesperson Brian Fallon wanting to defund our police across this country — it is extraordinary."
Reviewing McEnany's response shows that Ocasio-Cortez was wrong. While McEnany did indeed call her a "Biden adviser"—a title likely referencing Ocasio-Cortez's co-chairship of a Biden campaign climate change task force—just before doing so McEnany referred to "sitting congresswomen" and included Ocasio-Cortez and Rep. Rashida Tlaib in that description. Ocasio-Cortez and Tlaib have been two of the highest-profile supporters of the Defund the Police movement. Ocasio-Cortez called for cuts to the New York Police Department's budget in the wake of police brutality protests around the country, and Tlaib said of the Defund the Police movement: "There is real validity in dismantling the current racist system." 
Ocasio-Cortez's first tweet relies on a partial quote of what McEnany said. The full quote shows that McEnany indeed referred to her as a congresswoman.
Photograph by Tom Williams/CQ-Roll Call/Getty Images.