Did Kayleigh McEnany Give Lesley Stahl a 'Binder of Blank Pages'?
No.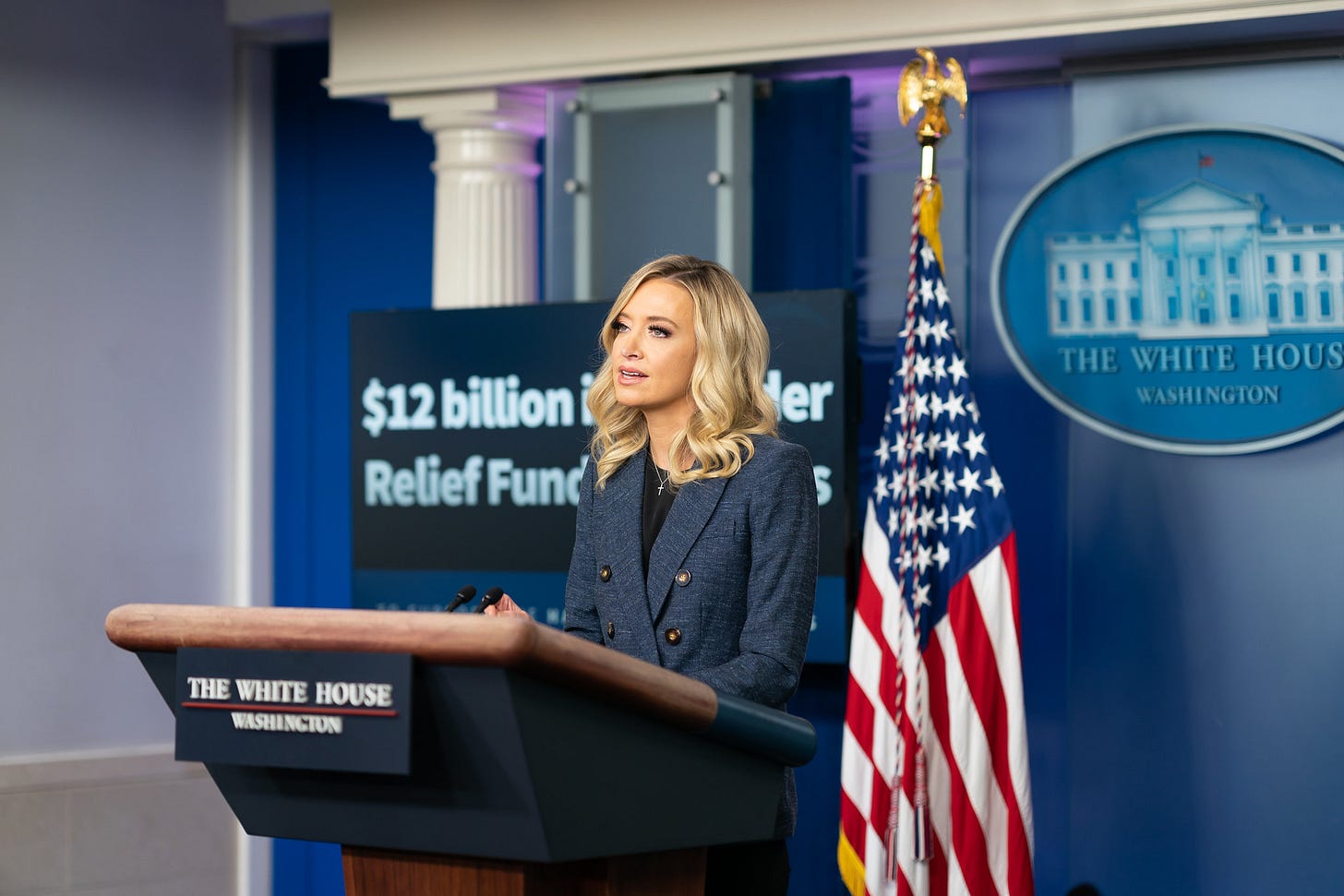 A 60 Minutes interview with President Trump that aired on October 25 was cut short after discussions with Trump and anchor Lesley Stahl ended contentiously. Trump said that Stahl had discussed subjects "that were inappropriately brought up."
The interview was recorded on October 21, and on that day, Trump tweeted photos of McEnany handing over a large book to Stahl, with the caption: "Kayleigh McEnany presenting Lesley Stahl (@60minutes) with some of the many things we've done for Healthcare. Lesley had no idea!"
The exchange sparked a reaction on social media, with posts claiming that the binder was full of blank pages.
The book, according to a tweet from 60 Minutes, was not empty: "President Trump's press secretary, Kayleigh McEnany, gave us a heavy book that she described as the president's health care plan. It was filled with executive orders and congressional initiatives, but no comprehensive healthcare plan."
The Washington Examiner received a PDF of the contents of the book, which reportedly contained "13 executive orders and 11 other pieces of healthcare legislation enacted under Trump. Further investigation confirmed that it matched the physical book's contents."
In response to the 60 Minutes tweet about the book having "no comprehensive health healthcare plan," McEnany tweeted that 60 Minutes had been "misleading":
While the contents of the book might be in dispute, tweets that claim the pages of the book were empty are false.
If you have a claim you would like to see us fact check, please send us an email at factcheck@thedispatch.com. If you would like to suggest a correction to this piece or any other Dispatch article, please email corrections@thedispatch.com.
This fact check is available at IFCN's 2020 U.S. Elections FactChat #Chatbot on WhatsApp. Click here for more.
Official White House photograph.