Did Lego Pull Products Featuring Police and Rescue Workers?
No.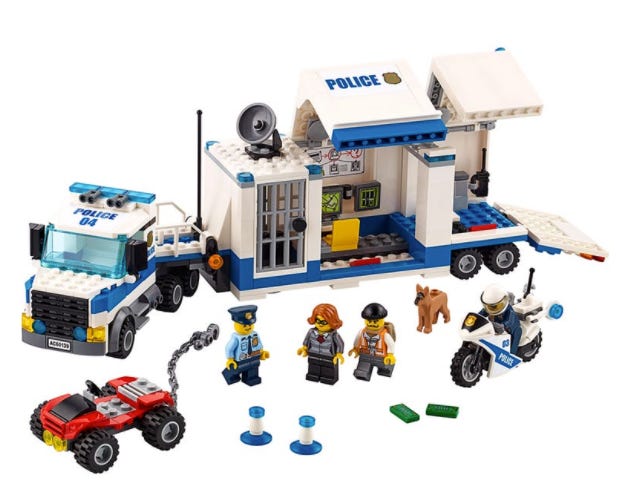 On Thursday, Trump campaign manager Brad Parscale accused the Lego Group of "erasing cops" by pulling products that feature police, along with the White House set.
Similar claims were made by other Twitter users, including DeAnna Lorraine, a Republican who ran in the top-two primary election for the seat currently held by Speaker Nancy Pelosi:
The basis for these claims is an article—linked to in several of the tweets—from The Toy Book, a toy industry trade magazine, about an email the Lego Group sent to affiliate marketers on Tuesday. The email asked for products featuring police and other emergency response services "to be removed from sites and any marketing ASAP." As Parscale mentioned in his tweet, Lego's White House play set was also included in the list of products.
It's easy to see how the Lego statement, with language like "removed from sites," could be confusing. But affiliate marketers don't stock actual products. Rather, they are publishers who partner either directly with retailers like Amazon or with affiliate networks like Rakuten Linkshare (with whom Lego works) that work with many retailers and service providers. Major publishers, food bloggers, and others include links to products in their work, and they get a kickback when a reader clicks through and makes a purchase. Lego was asking its affiliate partners to remove links to its products.
The Toy Book updated its piece to include a statement from Lego clarifying that the company had asked affiliates not to promote the products in question. And this update occurred before all of the aforementioned tweets.
"We did not pull product from shelves, rather paused digital marketing activity as a well-intended gesture to show sensitivity for the tragic events in the US," Michael McNally, Lego's senior director of brand relations, told The Dispatch Fact Check. "Generations of children have loved playing with the sets in our LEGO CITY line that is a constant in our collection. Given the tragic events in the US over the past 10 days, we paused digital marketing of sets that could be perceived insensitive if promoted at this time."
The products are still listed for sale on Lego's website and Lego posted a statement on Twitter Thursday afternoon.