Did Nikki Haley Say the Confederate Flag Represented 'Service, Sacrifice, and Heritage'?
Yes, but context matters.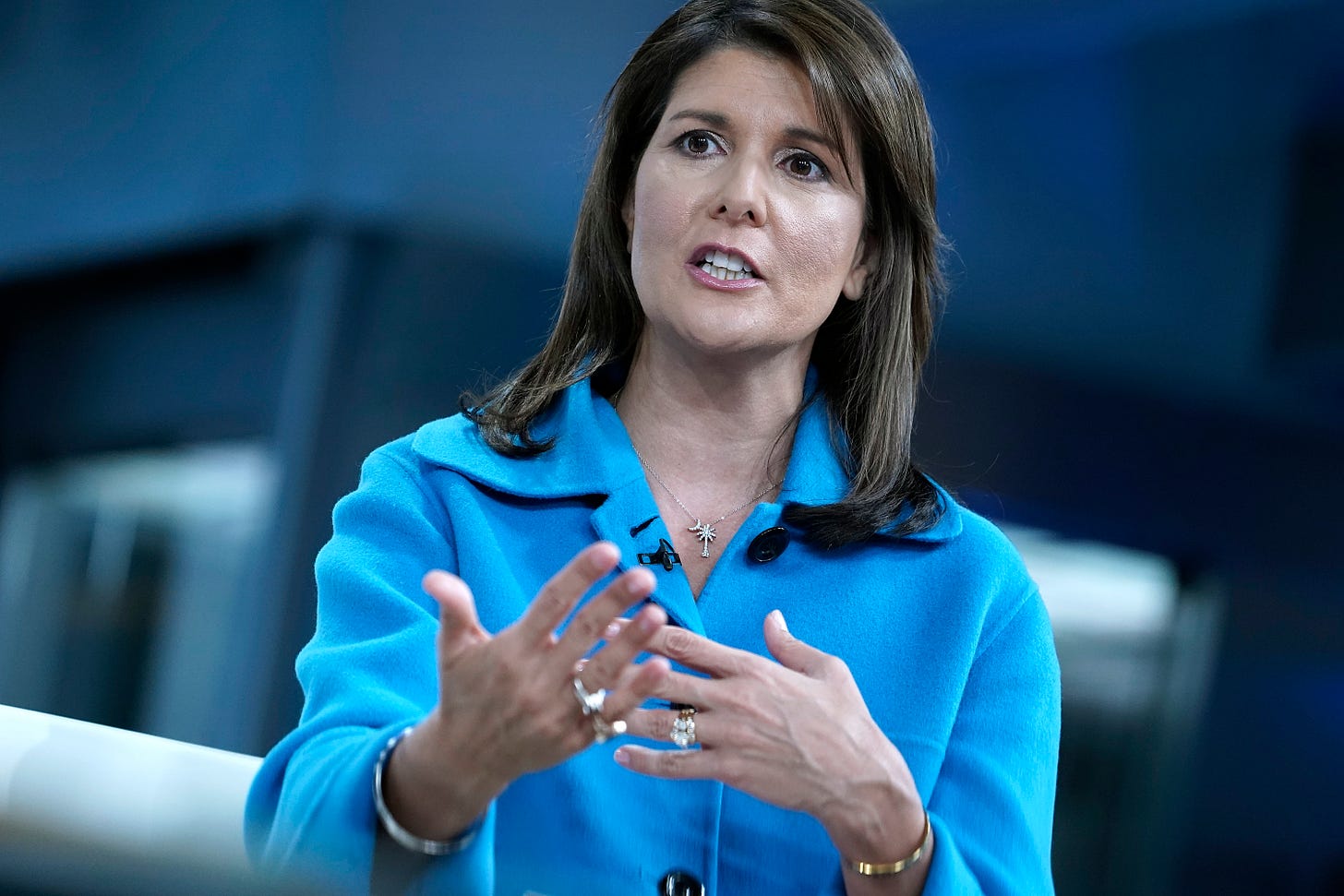 On Sunday, journalist Soledad O'Brien claimed former U.N. Ambassador and South Carolina Gov. Nikki Haley described the Confederate flag as representing "service, sacrifice and heritage."
The quote in question comes from a 2019 interview Haley did with Glenn Beck. And Haley did say those words. While discussing the 2015 shooting at Charleston's Emanuel African Methodist Episcopal Church, Haley, who had been governor at the time, told Beck:
"Here is this guy that comes out with his manifesto, holding the Confederate flag and had just hijacked everything that people thought of it. We don't have hateful people in South Carolina. There's always the small minority that's always going to be there, but you know people saw it as service and sacrifice and heritage. But once he did that there was no way to overcome it."
O'Brien used the quote to suggest that Haley agrees with the sentiment. And while it isn't clear from that quote alone that Haley wasn't including herself among the "people" who see the flag in such positive terms, Haley had the flag removed from South Carolina's capitol grounds because many South Carolinians see it in racial terms. In announcing the new policy, she said: "For many people in our state, the flag stands for traditions that are noble. Traditions of history, of heritage, and of ancestry. … At the same time, for many others in South Carolina, the flag is a deeply offensive symbol of a brutally oppressive past." In a Washington Post op-ed written after her interview with Beck, Haley wrote that there are "people who do not see the Confederate battle flag in racial terms. While I don't agree with their view of the flag, I respect them."
While the interview O'Brien referenced in her tweet doesn't include sufficient information to determine Haley's opinion on the Confederate flag, Haley's decision to have the flag removed from the statehouse grounds and her publicly stated view that she doesn't agree with people who see the flag in race-neutral terms make clear her view of the flag is not the one attributed to her by O'Brien's tweet. 
Photograph by John Lamparski/Getty Images.