Did President Trump Ban Travel to the United States from China?
No. Travel from China has been restricted, but even today there is no universal travel ban.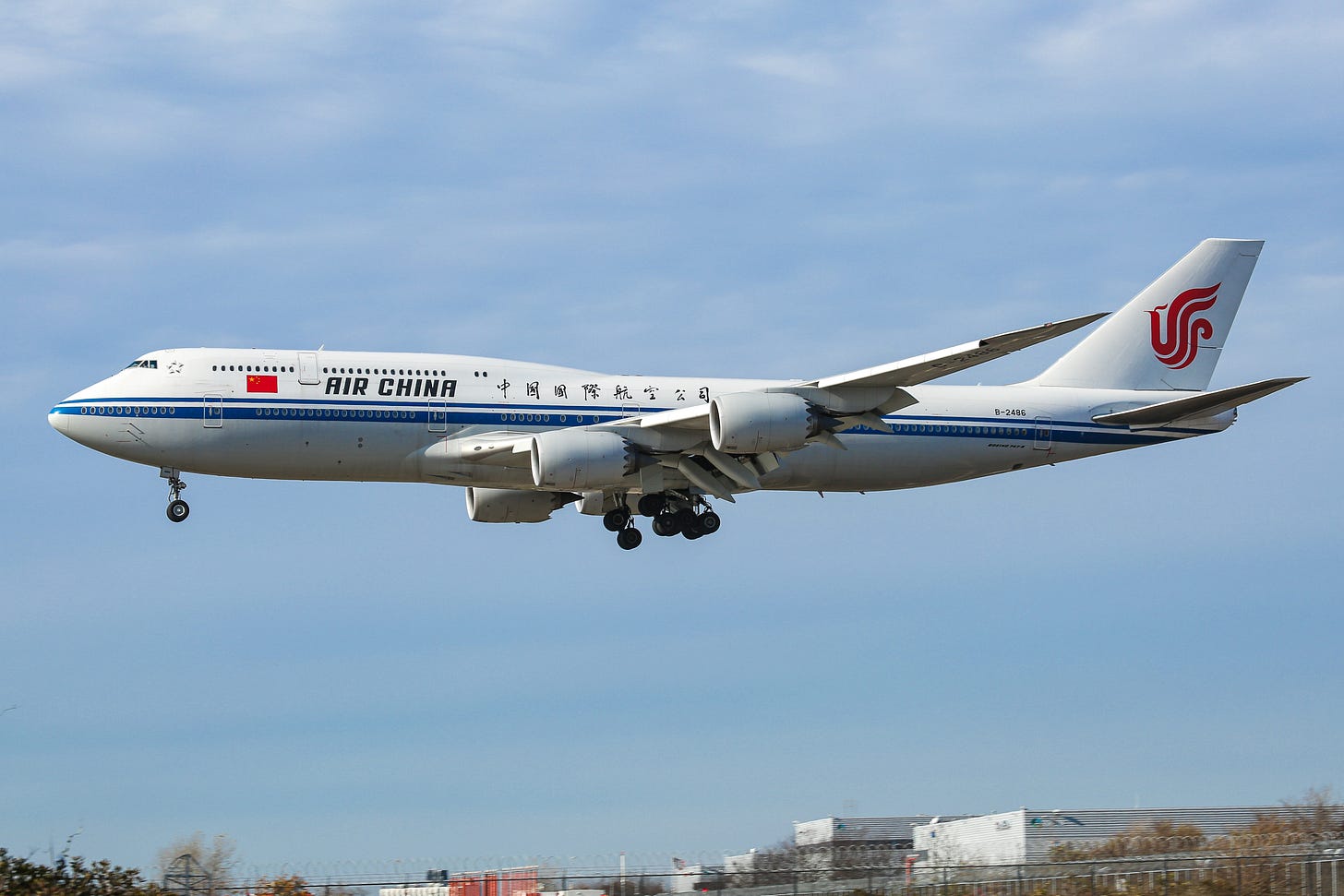 Editor's note: We published this fact check in April, in response to an earlier claim by Vice President Mike Pence about travel from China. He reiterated the claim during his vice presidential debate with Kamala Harris on October 7. It should be noted that the United States began allowing more flights from China as of June.
In an interview with Wolf Blitzer on CNN Wednesday, Vice President Mike Pence made a now-familiar claim that President Trump has shut down travel from China.
"We've been from the very beginning, when the President suspended all travel from China and stood up the White House coronavirus task force in January, we have been hoping for the best but planning for the worst, and that's been being worked out every single day," said the vice president.
Trump has made similar claims repeatedly. A few examples: 
In a Fox News town hall on March 24, Trump said: "I made a decision to close off [the U.S.] to China that was weeks early."
In the same town hall, Trump said: "I made the early decision with China, so I already closed [the country] off to China."
The day before the town hall, the president tweeted the claim, this time including Europe: 
And during an earlier Fox News town hall in Scranton, Pennsylvania, on March 5, President Trump said he "closed down the borders to China and to other areas that are very badly affected." He also referred to a "travel ban" on China during an interview with Sean Hannity on March 4.
What to make of these claims? 
The president has not, as Pence claimed, "suspended all travel from China." There is no "travel ban" from China. And even today, travel from China to the United States continues for Americans and some foreign citizens. 
The Trump administration first restricted some travel from China to the United States two months ago. On January 31, Secretary of Health and Human Services Alex Azar announced that "foreign nationals, other than immediate family of U.S. citizens and permanent residents, who have traveled in China within the last 14 days will be denied entry into the United States for this time."
On March 11, the administration imposed restrictions on travel from most European countries. "To keep new cases from entering our shores, we will be suspending all travel from Europe to the United States for the next 30 days," the president said in a speech from the Oval Office.
That claim wasn't quite right. After his remarks, the administration clarified that, as with China, the travel suspension only applied only to some non-Americans. The new rules have led to a substantial reduction in the number of travelers from the affected countries and the restrictions have earned the praise of some experts, including Dr. Anthony Fauci, who credits them with helping limit the spread of the virus in the U.S. 
But travel from China and Europe, and many other countries for that matter, continues to this day. Here's how the CDC puts it: "American citizens, lawful permanent residents, and their families who have been in one of the countries listed below [China, Iran, Europe, the U.K., and Ireland] in the past 14 days will be allowed to enter the United States," though they're required to pass through one of 13 airports for screening.
"That means that Americans — just as capable as carrying and transmitting a contagious viral infection as foreigners — had free passage between China and the U.S. And so daily flights between China and the U.S. continued," wrote Ethan Epstein of the Washington Times, who has been reporting on the travel restrictions for weeks.*
Several major airlines, including Delta, American, and United, have suspended flights from the U.S. to China until at least April. However, some airlines have maintained flights from China into the United States. For example, a representative from Los Angeles International Airport confirmed to The Dispatch that Air China has six weekly flights from Beijing to LAX, just one of four airlines that has continued service between China and Los Angeles at the airport since the restrictions were announced. Other major airports also have flights between China and the U.S.: Among today's departures, JFK International's website lists flights to Hong Kong with American Airlines and Malaysia Airlines and a flight to Shanghai through Air China. Chicago O'Hare's arrivals this week include flights on United from Shanghai on Tuesday and Wednesday.
Here is a video of an Air China flight approaching LAX at approximately 3 p.m. PT on Saturday:
Video credit: Mark Maiman
Travelers who display signs of coronavirus are tested and quarantined upon re-entry to the U.S., while others from certain countries are asked to self-quarantine for 14 days. There have been instances of medical screeners testing positive for the virus after exposure and experts say this basic screening may miss a majority of cases.
Pence and Trump are correct that the president made an early decision with China. But it's not accurate to say that Trump "suspended all travel from China" or otherwise closed off travel from China.
If you have a claim you would like to see us fact check, please send us an email at factcheck@thedispatch.com. If you would like to suggest a correction to this piece or any other Dispatch article, please email corrections@thedispatch.com
Photograph by Nicolas Economou/NurPhoto/Getty Images.
*Editor's Note: Due to an editing error, a sentence crediting Ethan Epstein for his early reporting on the travel restrictions was cut from the final copy. It has been restored above.