Did the Trump Administration Eliminate Funding for Community Policing?
Joe Biden overstates budget cuts proposed by President Trump and ignores new sources of federal funding for law enforcement.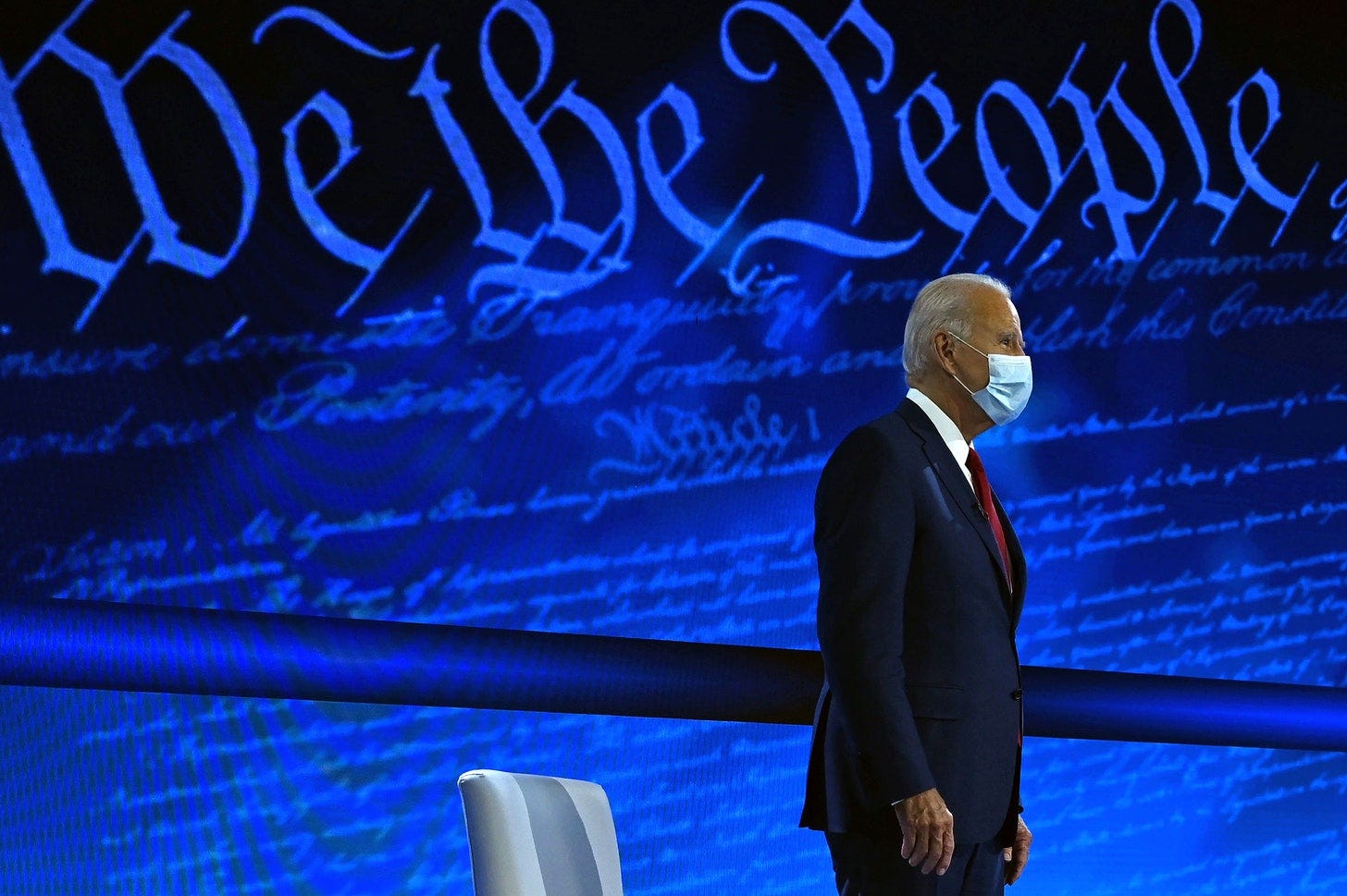 Last Thursday night Joe Biden participated in a town hall in Philadelphia, where he answered questions from an audience and ABC's George Stephanopoulos.
At one point, Stephanopoulos asked Biden about the 1994 crime bill, or the Violent Crime Control and Law Enforcement Act of 1994, a bill primarily co-sponsored by Biden during his time as chairman of the Senate Judiciary Committee that was supposed to address rising crime with policing measures and increased incarceration. 
The 1994 bill also established the Office of Community Oriented Police Services, otherwise known as the COPS Office, which according to the Justice Department, was created to "assist law enforcement agencies in enhancing public safety through the implementation of community policing strategies."
During Thursday's event, Biden claimed that the Trump administration had zeroed out funding for community policing: "they eliminated the funding for community policing." The claim is not accurate. 
In his 2019 budget plan, President Trump did propose cutting the COPS Hiring budget in half, but it was not eradicated entirely and the program is still in operation. 
The 2019 COPS budget, according to the Congressional Research Service, was $304 million, which although up from its 2018 budget of $276 million, is lower than it's been in years past. In 1995 the budget was $1.3 billion and in 1998 it was around $1.6 billion, which was the highest it has ever been. 
From 2012 to 2017, the budget was consistently at around $200 million a year. The budget increase in 2018 and 2019 can be attributed to congressional funding for anti-heroin task forces and active shooter training grants, according to the Congressional Research Service. 
In June 2020, the Department of Justice announced a $400 million grant through the COPS Office COPS Hiring Program, providing funding to 596 law enforcement agencies across the country, which would allow these agencies to hire 2,732 additional law enforcement agents. 
In announcing the hires, Attorney General William Barr said: "The funding announced today will bolster their ranks and contribute to expanding community policing efforts nationwide." 
If you have a claim you would like to see us fact check, please send us an email at factcheck@thedispatch.com. If you would like to suggest a correction to this piece or any other Dispatch article, please email corrections@thedispatch.com.
This fact check is available at IFCN's 2020 U.S. Elections FactChat #Chatbot on WhatsApp. Click here for more.
Photograph by Jim Watson/AFP via Getty Images.