Did the Trump Campaign Hire Gig Actors to Inflate the Attendance at His Tulsa Rally?
There is no evidence to support the claim, but there is evidence that contradicts other claims about boosting attendance.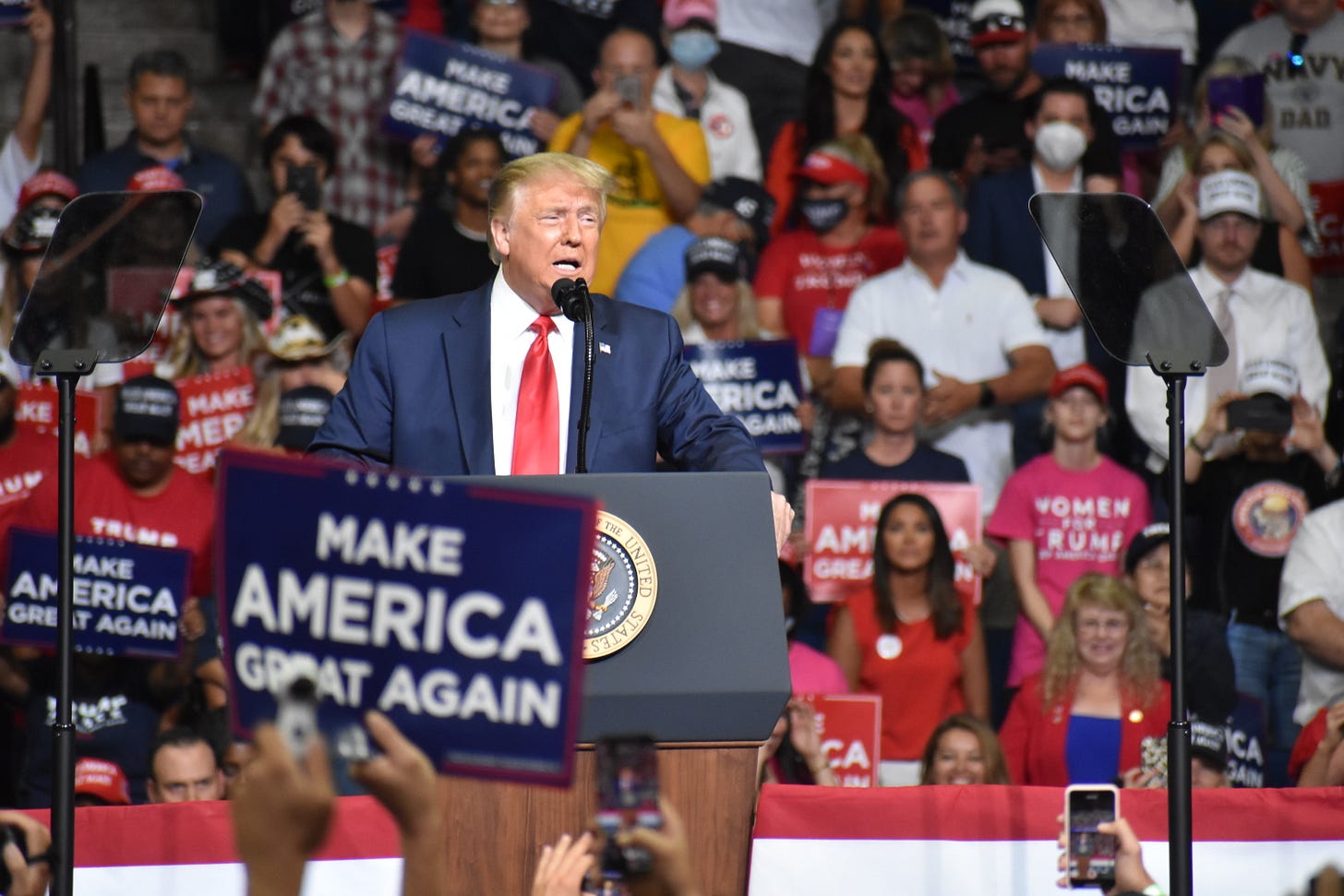 A number of viral tweets, including some from Jon Cooper, the former chairman of the Democratic Coalition super PAC, claimed that attendance at President Trump's Tulsa rally last Saturday had been inflated by gig actors and Trump staffers, and was significantly lower than the 6,200 counted by the Tulsa Fire Department:
Rumors of the Trump campaign seeking to hire minority actors and actresses to attend the rally originated after a Craigslist ad appeared offering to pay minorities to hold signs at an unspecified event in Tulsa the same day as Trump's rally, but were shown to be unfounded. There has been a history of fake Craigslist ads requesting actors to attend Trump rallies, and there's no evidence to support claims that gig actors attended the Tulsa rally. There's also no evidence to suggest that plainclothes security or White House employees comprised any large number of attendees. 
What is known is that the Tulsa Fire Marshal recorded almost 6,200 tickets scanned. However, a Tulsa Fire Department spokesperson told The Dispatch Fact Check that this count did not include venue staff, Trump campaign, media members, or rally attendees in suites. It's unclear how the social media claims landed on 938 for the number of Trump campaign staffers present, but even if there were that many they were not included in the headcount.
Claims that true attendance for Trump's Tulsa rally are significantly lower than reported are not grounded in actual reporting and are at least partially contradicted by what information is available about attendees.
If you have a claim you would like to see us fact check, please send us an email at factcheck@thedispatch.com. If you would like to suggest a correction to this piece or any other Dispatch article, please email corrections@thedispatch.com.
Photograph by Kyle Mazza/Anadolu Agency/Getty Images.