Did Trump Spend Memorial Day Golfing?
He golfed during the weekend but not on the holiday itself.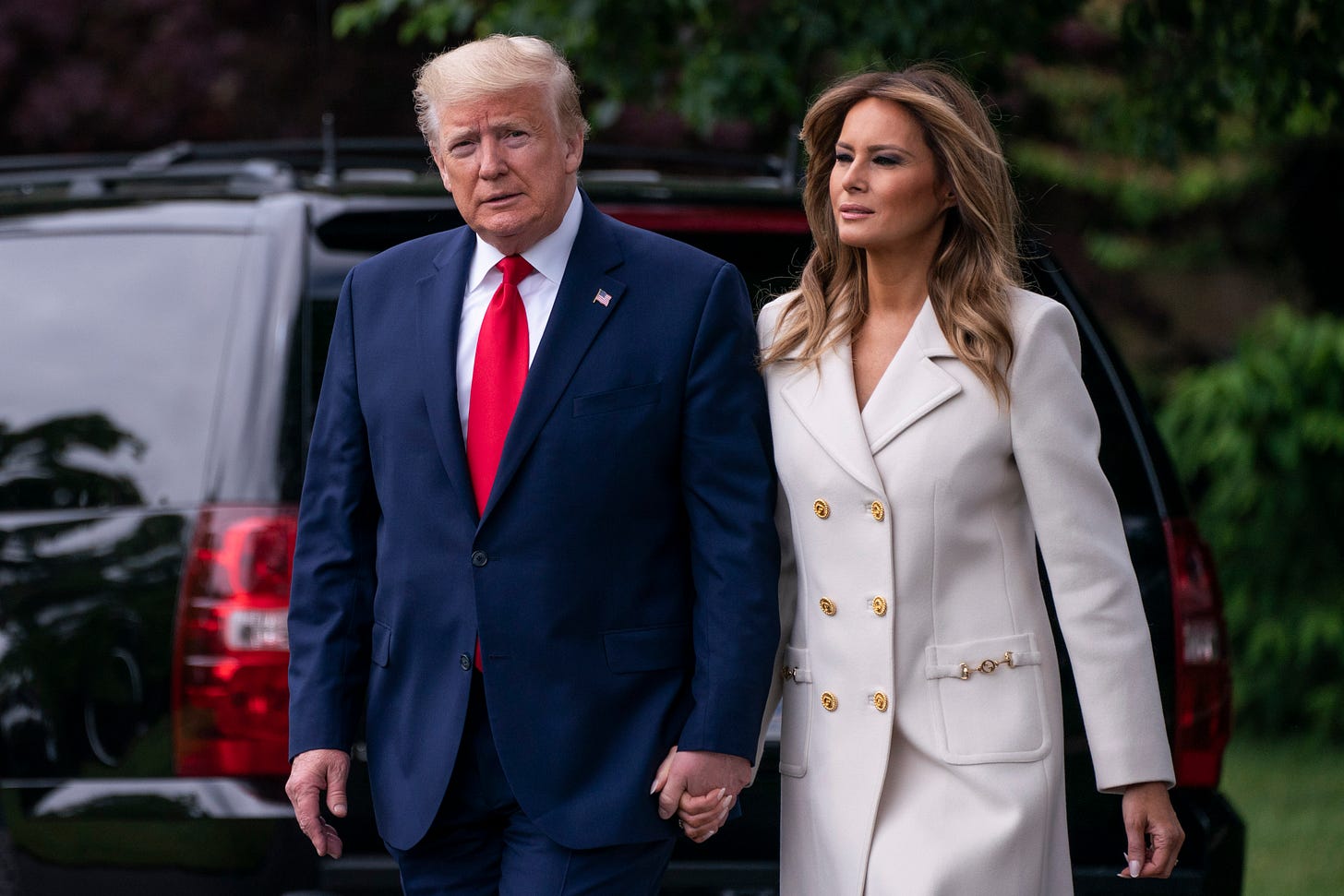 Bloomberg opinion columnist Tim O'Brien alleged in a viral tweet on Monday that President Trump spent Memorial Day golfing:
A tweet and video from The Guardian also suggested that the president gave a speech on Memorial Day and then "return[ed] to [the] golf course:"
O'Brien's tweet accurately portrays Democratic nominee for president Joe Biden's activities on Memorial Day—he and his wife laid a wreath at Delaware Memorial Bridge Veteran's Memorial Park as depicted in the photograph. The image of Trump, however, is pulled from a news story published by the Australian Associated Press about Trump golfing on Saturday. The president was spotted at Trump National Golf Club in Sterling, Virginia, over the holiday weekend—the first time he'd visited one of his golf courses in 75 days—but on Memorial Day itself Trump participated in the annual wreath-laying ceremony at the Tomb of the Unknown Soldier in Arlington Cemetery. The president also commemorated the day with a speech at Fort McHenry in Baltimore, Maryland.
Contrary to the Guardian's headline, Trump did not return to the golf course after delivering his speech. The Guardian's video, and its accompanying description, orders Trump's activities in such a way that it implies he went to Arlington Cemetery, then Fort McHenry, and then his golf course. However, the president was only seen at Trump National Golf Club on Saturday and Sunday, with no reports—from the White House press pool or otherwise—of him visiting the course on Monday.
While Trump did golf over Memorial Day weekend, assertions that he did so on Memorial Day itself are incorrect. 
Photograph by Sarah Silbiger/Getty Images.