Did YouTube Remove Tucker Carlson's Full Interview With Tony Bobulinski?
Fox News's excerpt is still available. One video was blocked by Fox News itself over copyright infringement.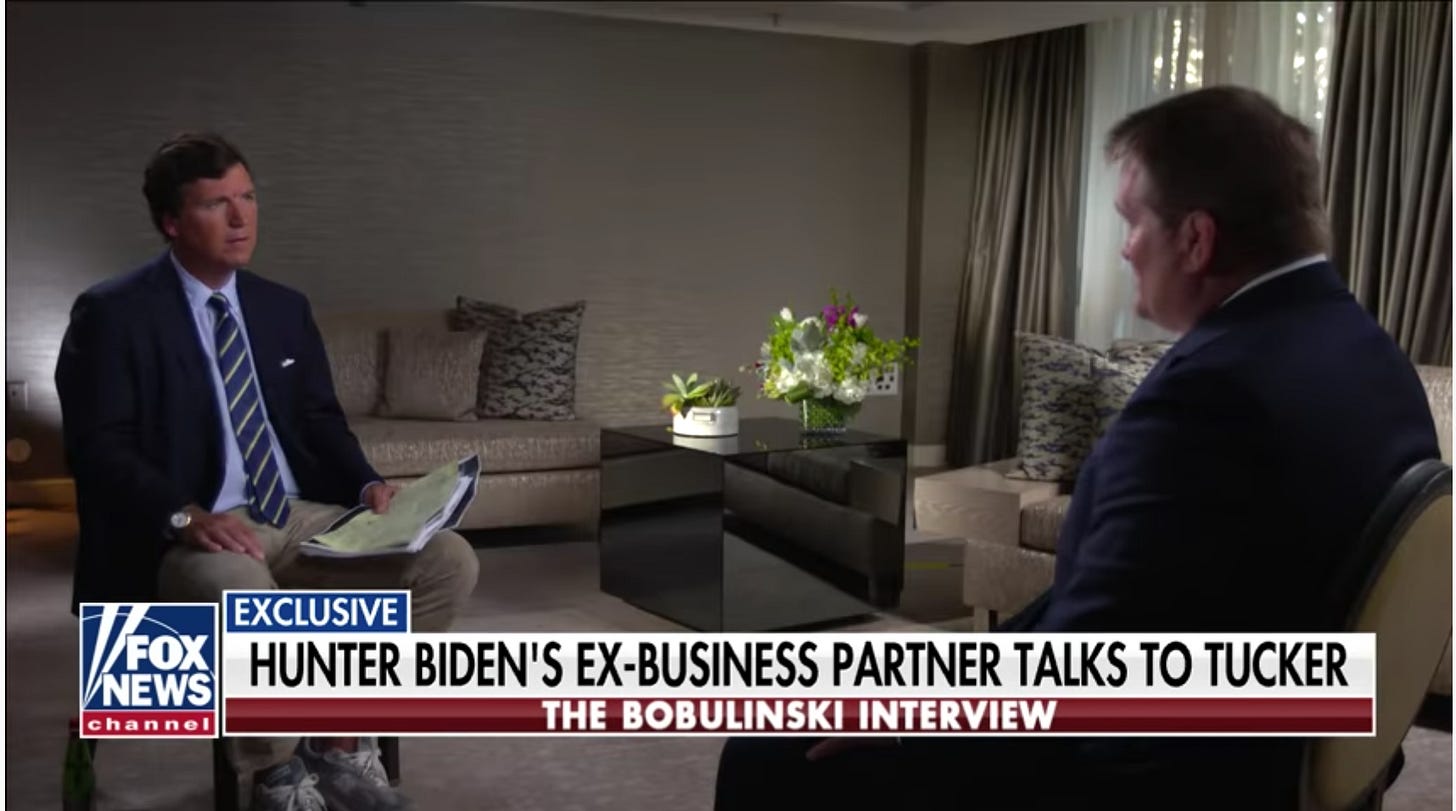 A number of viral Facebook posts claimed that YouTube removed Tucker Carlson's hourlong interview with Tony Bobulinski regarding Hunter Biden's business dealings.
Fox News posted a 17-minute segment from the interview on YouTube, with the link to the full interview on the Fox website included in the description. The video has not been deleted.
There is at least one full version of the interview that is shown as being unavailable. But that was, as noted on its YouTube page, blocked by Fox News itself because of copyright infringement.
If you have a claim you would like to see us fact check, please send us an email at factcheck@thedispatch.com. If you would like to suggest a correction to this piece or any other Dispatch article, please email corrections@thedispatch.com.