Do Flu Deaths Ever Top 100,000?
President Trump compares flu and COVID deaths in a tweet.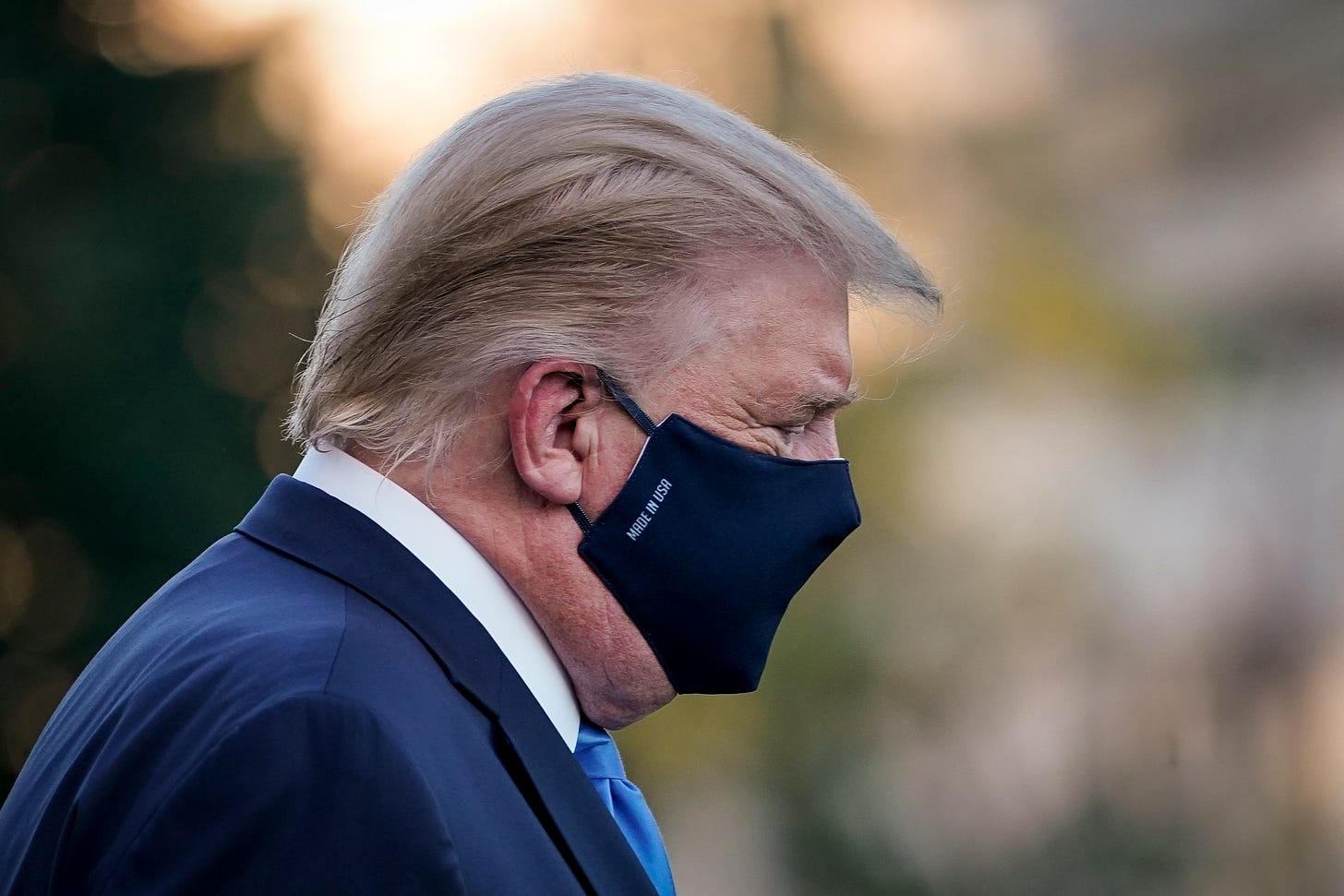 After spending the weekend at Walter Reed Medical Center being treated for COVID-19, President Trump returned to the White House Monday evening. On Tuesday morning, he sent a tweet comparing influenza to coronavirus:
Flu deaths rarely even come close to that 100,000 figure. The CDC estimates that there were 22,000 deaths in the  2019-2020 flu season. The highest number of flu-related deaths since 2010, per the CDC, was in 2017-2018, with an estimated 61,000 deaths. 
In fact, the only years since the Spanish flu pandemic of 1918 in which the U.S. flu death toll is known to have topped 100,000 were 1957 and 1968, when there were worldwide pandemics due to novel influenza viruses. The CDC has been tracking flu deaths for more than four decades.
By contrast, there have been a reported 210,155 COVID-19 related deaths in the U.S., according to Johns Hopkins COVID-19 dashboard, with 345 new coronavirus deaths reported Monday alone. 
Although the number of COVID-19 cases has decreased nationally since late July, case numbers continue to climb in much of the country, despite social distancing measures. According to the New York Times, an average of 720 Americans have died each day in October. North Dakota, South Dakota, Arkansas, and Tennessee, among other states, are reporting the highest growth in new deaths in the last two weeks. 
Trump's post was removed by Facebook earlier today for violating platform guidelines. Twitter left the tweet up but added a public interest notice stating that it's in violation of the site's policy on sharing misleading information on COVID-19. 
It is true that "many" people die from the flu each year, but it is misleading to suggest that the death toll regularly tops 100,000.
Khaya Himmelman is a fact checker for The Dispatch.
If you have a claim you would like to see us fact check, please send us an email at factcheck@thedispatch.com. If you would like to suggest a correction to this piece or any other Dispatch article, please email corrections@thedispatch.com.
This fact check is available at IFCN's 2020 U.S. Elections FactChat #Chatbot on WhatsApp. Click here for more.