Does a Photo Depict Nancy Pelosi After a 'Liquid Lunch'?
No.
A viral image on Facebook purports to show Speaker of the House Nancy Pelosi after a "liquid lunch."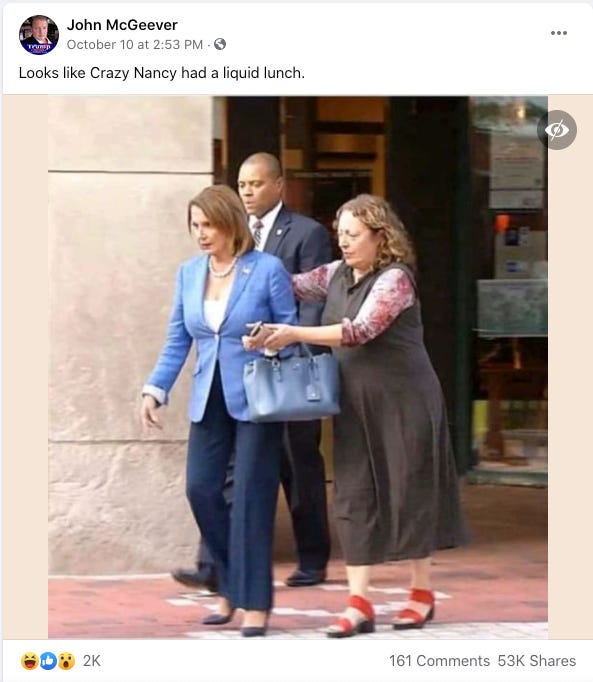 The picture does show Pelosi, but it is four years old, and she is not shown leaving a restaurant (or anywhere else one would obtain alcohol). Instead, as reported by Dennis House, a local reporter in Connecticut, Pelosi is shown leaving a clothing store in Hartford, Connecticut. House's blog shows other pictures from Pelosi's visit and makes no mention of Pelosi appearing inebriated.
What's more, Pelosi doesn't even actually drink according to her office and her daughter. 
Given the viral picture is from a 2016 shopping trip and there's no evidence that Pelosi was drunk, it's incorrect to claim that this image is of Pelosi recently inebriated. 
If you have a claim you would like to see us fact check, please send us an email at factcheck@thedispatch.com. If you would like to suggest a correction to this piece or any other Dispatch article, please email corrections@thedispatch.com.