Does an Air Purifier Used at the Site of Trump's Phoenix Rally Kill '99.9 Percent of COVID'?
Probably not.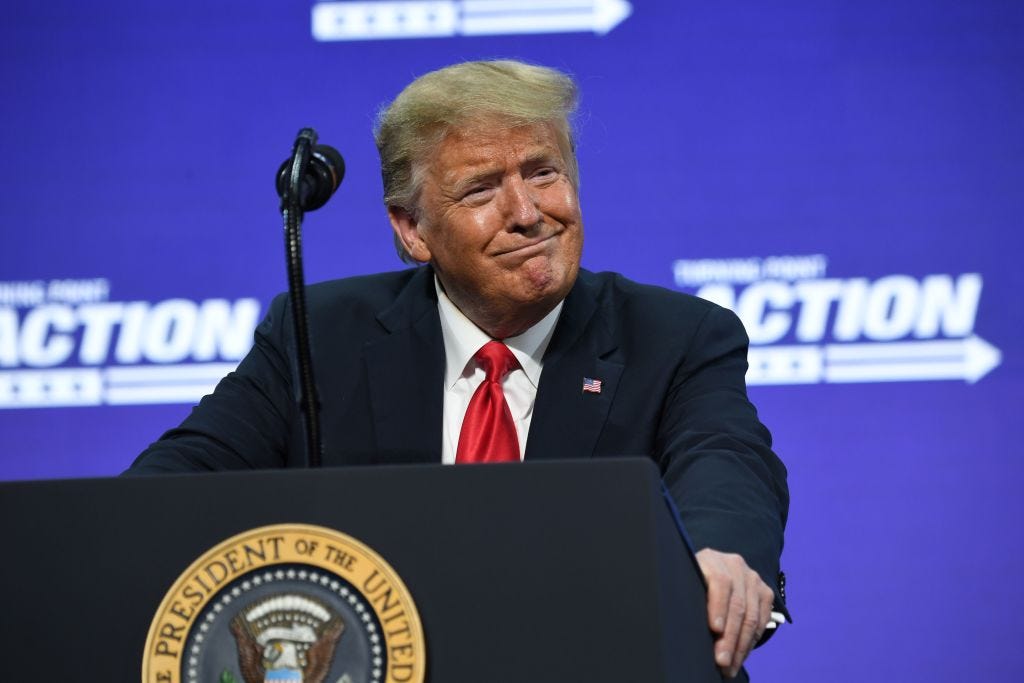 Leaders of Dream City Church, which hosted President Trump's Tuesday rally in Phoenix, Arizona, released a video ahead of the event claiming that they'd installed an air purification system that "kills 99.9 percent of COVID in 10 minutes."  They assured rally attendees that "when you come into our auditorium, 99 percent of COVID is gone," and promised "you can know when you come here that you'll be safe and protected."
The system is called CleanAir EXP, and its website claims it can clean the air of allergens, biological agents like bacteria and viruses, and chemicals. The product description on the site says that CleanAir EXP cleans the air by releasing oxygen ions into rooms through HVAC systems. The main page of the website bears a statement claiming, "Lab tests confirm that CleanAir EXP eliminates 99.9% of coronavirus surrogate from the air in less than 10 minutes." 
When contacted by The Dispatch Fact Check, epidemiologists Marc Lipsitch, director of Harvard's Center for Communicable Disease Dynamics, and Paul Offit, chief of the division of infectious diseases at the Children's Hospital of Philadelphia, said they had not heard of air ionization being explored as a way of cleansing coronavirus from the air. "Until they have subjected their findings to the rigors of clinical studies and peer review," Offit cautioned, "they can't reasonably claim anything."
CleanAir EXP did not respond to a request for comment, but did publicly release the results of their lab tests on Tuesday, which show that they were performed not with COVID-19 samples, but other airborne pathogens instead. In an interview with NBC, the CEO of CleanAir EXP's parent company IONaer, Tim Bender, admitted that while the product can clean circulating air, "there is nothing we can do with someone who coughs or sneezes." In other words, the CleanAir EXP system won't protect against cases of close-contact exposure through which coronavirus typically spreads, such as people standing closer together than six feet and talking.
Further rigorous testing is needed to test CleanAir EXP's claims. But even if they are accurate, given how the CleanAir EXP system works and what is known about coronavirus transmission, the system did not provide much, if any, protection against coronavirus for the Trump rally attendees.
Photograph by Saul Loeb/AFP/Getty Images.