Does an Arizona Superintendent Want Kindergartners Learning 'Sexual Positions'?
No. Plus, such decisions are left to local school boards.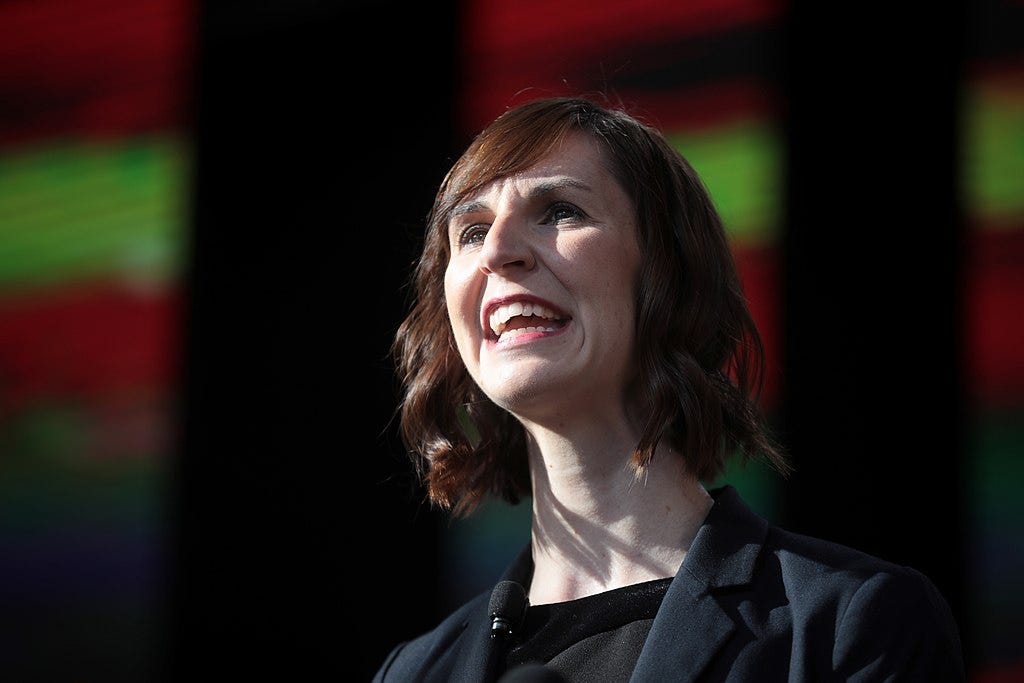 Viral social media posts claimed that the Arizona Superintendent of Public Instruction Kathy Hoffman "hates the Bible so much, she is being sworn in with her hand on a Dr. Seuss book. She wants to start kindergartners learning masturbation and sexual positions!"
The first part of this post contains a seed of truth: Hoffman took her oath of office on a children's book titled Too Many Moose. The Constitution prohibits religious tests for elected offices, so while Bibles for oaths of office have been traditional, they are by no means required. In fact, no book is required.
Hoffman is a former teacher and explained why she decided to use Too Many Moose, which is not by Dr. Seuss, saying it "has a lot of sentimental value to me because this is my students' favorite book." If Hoffman hates the Bible, she's never said so publicly.
Likewise, Hoffman has never indicated a desire to have kindergartners learn about "masturbation and sexual positions." In 2019, Hoffman brought proposed sex education law changes from State Sen. Martin Quezada to the state's board of education. The biggest suggested change was the removal of the requirement that classes "shall not include the teaching of abnormal, deviate, or unusual sexual acts and practices," replacing it with a requirement that courses "be medically and scientifically accurate." Hoffman also proposed sex-ed classes teach students how to prevent the transmission of sexually transmitted infections. The Arizona Board of Education decided not to adopt the changes.
Had they decided to adopt Quezada's proposal, parents would still have been able to prevent their children from hearing approaches to sexuality they disagreed with: Sex education is optional in Arizona, so parents must actively choose to opt their children into any such courses. Arizona law also requires that sex education to be "age appropriate." While it doesn't define what "age appropriate" means, given state law also requires that sex ed curriculums "[s]tress that pupils should abstain from sexual intercourse until they are mature adults," it is unlikely a lesson on mature topics like masturbation or sex positions would be approved for kindergartners. Regardless, even if Hoffman favored introducing those topics at an early age she wouldn't be able to: The curriculum for sex-ed courses are decided at the local level by school boards.
If you have a claim you would like to see us fact check, please send us an email at factcheck@thedispatch.com. If you would like to suggest a correction to this piece or any other Dispatch article, please email corrections@thedispatch.com.
Photograph by Gage Skidmore/Wikimedia Commons.