Does the IHME COVID-19 Projection 'Assume No Mitigation' as Trump Claims?
No.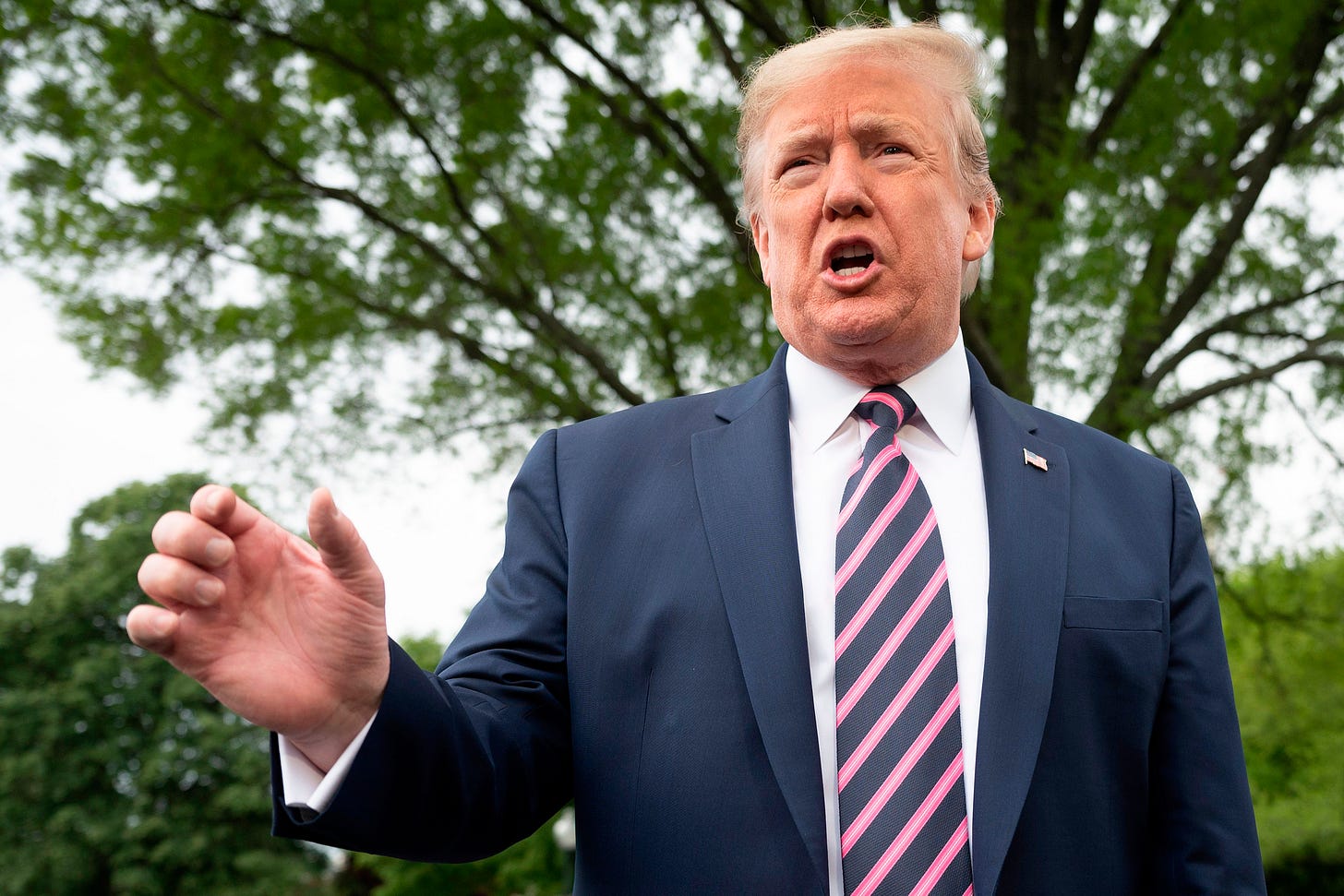 President Trump was asked Tuesday morning if he was concerned about states reopening too quickly after an Institute for Health Metrics and Evaluation model update projected nearly a doubling of coronavirus deaths in America by August 4, as states moved to return to normalcy. Trump responded by claiming the model "assumes no mitigation" and that "we're going to have mitigation" as states start to loosen coronavirus mitigation guidelines. 
The latest IHME model projects 134,475 coronavirus deaths in America by August 4, with a range of 95,092 to 242,890 deaths, an increase from the model's previous update on April 29, which projected 72,433 deaths by August 4. The April 29 projections noted that by then nine states had "begun easing or have planned to ease social distancing policies that were previously implemented." At that time, the model did "not yet capture how the risk for more COVID-19 cases—and potentially deaths—could increase due to increased interaction among individuals. This is particularly true if locations have not fully instituted strong containment strategies like widely available testing and contact tracing."
The model adds 62,042 deaths in the latest update because it reflects easing in social distancing policies. However, the new model does not assume "no mitigation." A representative from the Institute for Health Metrics and Evaluation told The Dispatch Fact Check that the model "has always included some degree of mitigation."
The press release announcing the new projection gives more detail, saying: "IHME's model assumes that mandates that are currently in place will stay in place until infections are minimized."
Models for each of the states on IHME's website include this explanation: "As of May 4, our forecasts now account for locations that have lifted social distancing measures and assumes those measures will remain lifted through August 4. For locations that have not lifted social distancing, the model assumes measures will stay in place through August 4."
While the updated IHME model takes into account the relaxing of mitigation policies, it does not, as the president claims, "assum[e] no mitigation."
If you have a claim you would like to see us fact check, please send us an email at factcheck@thedispatch.com. If you would like to suggest a correction to this piece or any other Dispatch article, please email corrections@thedispatch.com.
Photograph by Jim Watson/AFP via Getty Images.