Have Nearly 90 Percent of Intubated Coronavirus Patients in New York Died?
The headlines about a peer-reviewed study have caused confusion.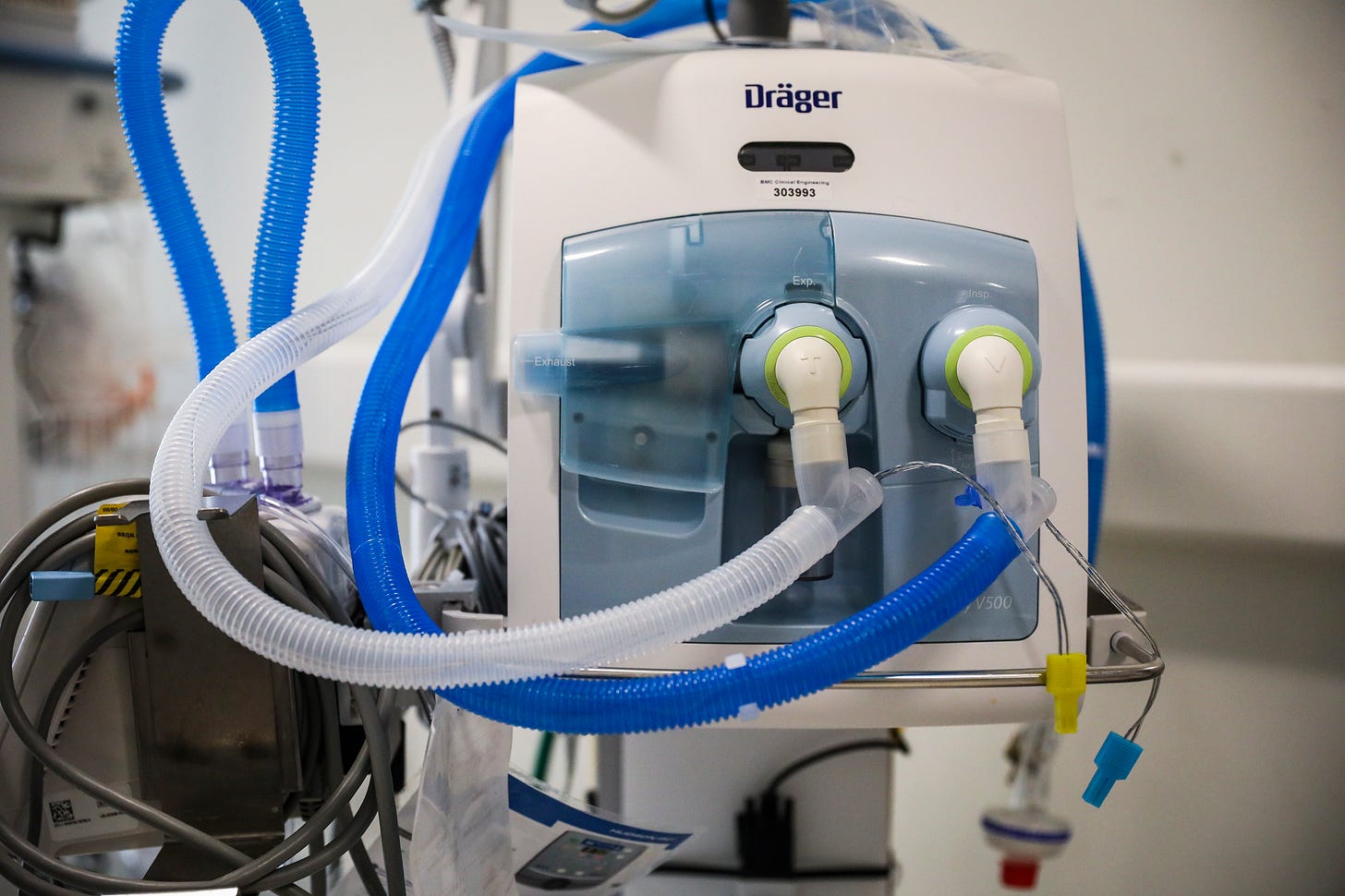 Media coverage of a recently published study on coronavirus patients in New York City hospitals led to some confusion on Twitter over the mortality rate of patients who required ventilator treatment:
Headlines from articles by the Washington Post, The Hill, CNN, the New York Post, Bloomberg, and others suggested that nearly 90 percent of patients with a case of coronavirus severe enough to require a ventilator died. The basis for these claims is a study published in the Journal of the American Medical Association, a peer-reviewed medical journal, on Wednesday. The study examined 5,700 patients who had been hospitalized due to coronavirus in New York City between March 1 and April 4. It analyzes a number of factors—age, sex, underlying health issues—to explore how patients in different groups fared with coronavirus. But the finding that led to a flurry of articles and tweets was that "Mortality for those requiring mechanical ventilation was 88.1%."
However, this statistic doesn't tell the whole story. Of the 5,700 patients included in the study, 3,066 cases were not yet resolved. As the doctors behind the paper wrote: "The absence of data on patients who remained hospitalized at the final study date may have biased the findings, including the high mortality rate of patients who received mechanical ventilation older than age 65 years." While reporting on the study often included this caveat, the headlines and tweets did not.
The authors also cautioned that "this study reported mortality rates only for patients with definite outcomes (discharge or death), and longer-term study may find different mortality rates as different segments of the population are infected."
One of the paper's authors, Dr. Mangala Narasimhan, told The Dispatch Fact Check that across the hospital system the ventilator mortality rate is currently in the high 60 percent range. "It will continue to drop a little," said Dr. Narasimhan. "I think it will be in the 50-60 percent mark."
If you have a claim you would like to see us fact check, please send us an email at factcheck@thedispatch.com. If you would like to suggest a correction to this piece or any other Dispatch article, please email corrections@thedispatch.com.
Photograph of a ventilator by Erin Clark/Globe Staff/Getty Images.