Is the NFL Donating $250 Million to Black Lives Matter?
The total is an accurate accounting of the NFL's pledge to 'social justice efforts,' but the money will not be going to just one group.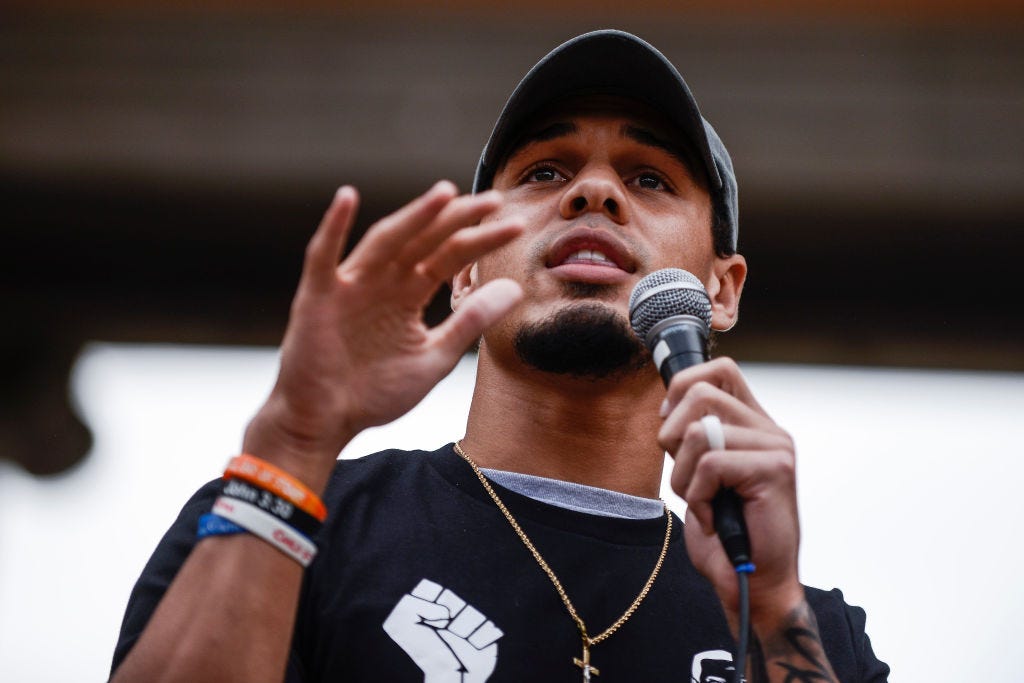 A series of viral social media posts claim that the National Football League is donating $250 million to Black Lives Matter. The claim is based on a real NFL initiative that created a $250 million fund to "combat systemic racism and support the battle against the ongoing and historic injustices faced by African-Americans." The NFL statement announcing the fund further said that the money will go to "support[ing] programs to address criminal justice reform, police reforms, and economic and educational advancement." However, it did not state what specifically these "programs" are.
An article on NFL's website said that before this latest pledge, the NFL had donated "$44 million to its social justice programs" which funded "20 national social justice grant partners and made matching contributions to 350 local grassroots organizations identified by players and former players." 
The article states that the NFL will work with players to find programs to support. While new partners have not yet been announced, leaving it possible that some of the $250 million will end up going to the Black Lives Matter Foundation or another BLM-affiliated organization, when asked if the whole of the fund would go to BLM, Brian McCarthy, the NFL's vice president for communications, told The Dispatch Fact Check: "No that's not accurate." 
The fund will support a number of programs and groups rather than just giving the entire $250 million to one group, and McCarthy gave examples of grant recipients from the NFL's past social justice work, which included the Alabama Appleseed Center for Law & Justice; the Martin Luther King Jr. Center for Social Change; and the UNCF. 
Photograph of Denver Broncos safety Justin Simmons by Michael Ciaglo/Getty Images.