Was Joe Biden Warning About Coronavirus Back in January?
Yes, but he also continued holding events until March 10.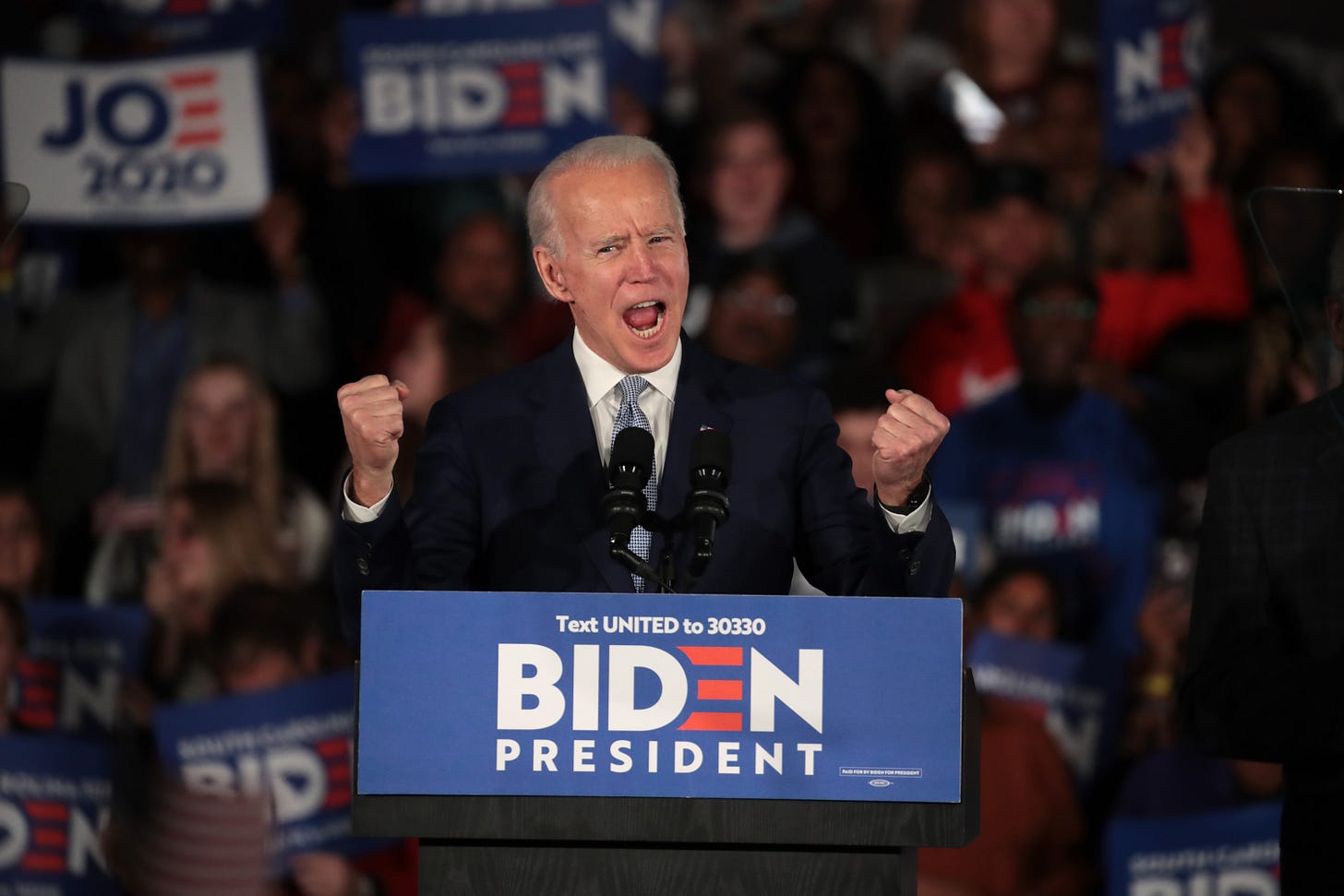 During a meeting with black community leaders on Monday, presumptive Democratic presidential nominee Joe Biden stated: "Whether we like it or not this COVID epidemic has basically shut down the country the last three months. And by the way, if we'd shut it down a month earlier we'd have probably another 45,000 to 60,000 people be alive instead of dead because he didn't listen to—and I'm going to say something outrageous—he didn't listen to guys like me back in January saying, 'We have a problem, a pandemic is on the way.'"
While a Biden campaign adviser wrote "We are past the 'if' question and squarely facing the 'how bad will it be' phase of the response" about coronavirus on January 22, Biden himself didn't publicly mention the novel virus until an op-ed for USA Today published on January 27. In it, Biden said: "The outbreak of a new coronavirus, which has already infected more than 2,700 people and killed over 80 in China, will get worse before it gets better. Cases have been confirmed in a dozen countries, with at least five in the United States. There will likely be more." Later in the article, Biden stated, "To be blunt, I am concerned that the Trump administration's shortsighted policies have left us unprepared for a dangerous epidemic that will come sooner or later."
His second, and final, mention of coronavirus in January came at a campaign rally on January 31, during which Biden referred to "a crisis with the coronavirus" in America (see the 10:34 mark of this video) and echoed the arguments made in his USA Today op-ed about Trump's response to coronavirus. By coincidence, that happens to be the day that Trump restricted travel from China to only American citizens and their family members. 
Even after that, though, Trump did make statements downplaying the virus during February, as this Washington Post timeline lays out. He suggested that it would disappear by April and saying as late as February 25 that "the virus was very well under control."
However, while Biden was clearly concerned about the virus based on those early remarks, there's little to indicate he anticipated the need for the country to shut down before others—after all, his campaign didn't start to cancel events until March 10, just one day before President Trump's address from the Oval Office warning about the virus; six days before the White House issued guidelines encouraging remote working and schooling, avoiding large groups of people, and not going out to crowded public places; and only nine days before California became the first state to issue a mandatory stay-at-home order. 
The Biden campaign did not respond to a request for comment. 
If you have a claim you would like to see us fact check, please send us an email at factcheck@thedispatch.com. If you would like to suggest a correction to this piece or any other Dispatch article, please email corrections@thedispatch.com.
Photograph of Joe Biden at a February 29 rally by Scott Olson/Getty Images.